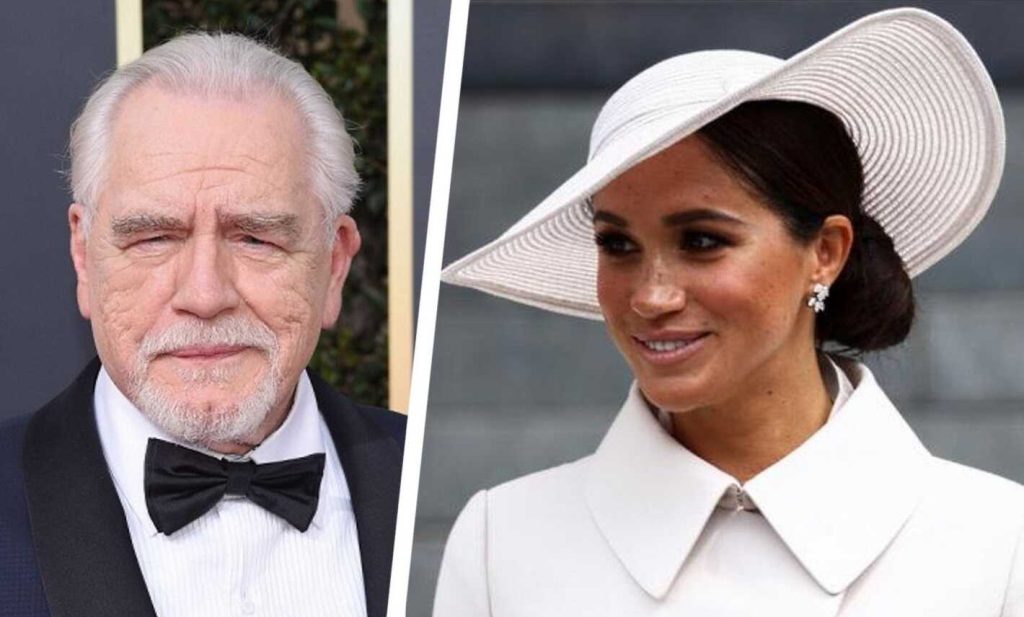 The 76-year-old Hollywood actor with Scottish roots ridiculed the complaints of the 41-year-old Duchess of Sussex. Brian Cox is sure that ambition pushed Meghan Markle to marry Prince Harry. Cox criticized the Duchess of Sussex for entering the British Royal Family with the hope that she and Prince Harry would be able to "cut off" from the established "system." This is reported by the Daily Mail.
The former American actress admitted that she was not ready for life in the Royal Family. Meghan has repeatedly tearfully talked about the difficulties she faced in the ranks of the British monarchy. The words of Harry's wife were questioned by a famous artist. Brian noted that Markle was an accomplished adult woman at the time of meeting the Prince and could not help but realize what an alliance with the heir to the throne would entail.
"You can't log into a royal 'system' where someone has already been trained to behave in a certain way and then just expect them to turn themselves off. I mean, she knew what she was getting into," Cox said.
The actor of the sequel "The Bourne Identity" and "The Bourne Supremacy" criticized the Duchess of Sussex for joining the ranks of the monarchy, expecting that she and Harry could "cut themselves off" from the centuries-old institution. That is why he is not ready to absolve them of the blame for the "Megzit". Brian thinks Markle is an ambitious person, he compared her to Cinderella.
"She clearly had ambition when she married Harry. Childhood dreams of marriage to a handsome prince and all that kind of stuff… We take it as a fantasy, but she had a chance to make that dream come true," Brian, speaking to Haute Living New York.
Despite the fact that Cox criticized the Duchess of Sussex for allegedly violating the royal system, he opposes the monarchy, which he considers hopelessly outdated.
"In my opinion, we should not have a monarchy. It's not viable, it doesn't make any sense. Although royalists would say that the system is a "tradition," I think, "To hell with it, move on," Cox said.
The Scottish entertainer called for the abolition of the monarchy in 2020, when Harry and Meghan stepped down from their roles as working members of the Royal Family. He proposed the abolition of the institution after the death of Queen Elizabeth II last September.
"The Queen was an amazing woman and everything she did was incredible, but it's still time to put an end to the feudal influence of the monarchy on our culture and system," Brian added.