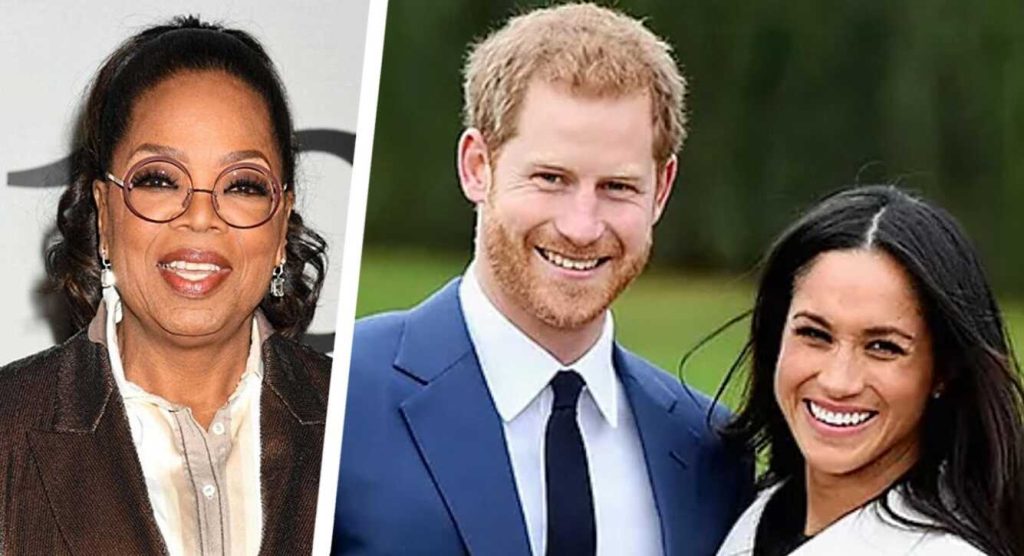 Oprah Winfrey became close to the Dukes of Sussex even before they resigned their royal powers and moved to the United States. A well-known American TV presenter attended the wedding of Meghan Markle and Prince Harry in 2018. After the "Megzit", the couple settled in the elite Montecito neighborhood next to Winfrey. In 2021, they gave the TV presenter a scandalous interview – they told about the difficulties they faced while living at the palace.
So, the couple admitted that they were shocked by the manifestation of racism when one of Prince Harry's relatives expressed concern about what skin color their firstborn would be born with.
The screen star spoke out about whether the couple should attend the Coronation of Charles III in May in London, the Daily Mail reports.
"I think they should do what they feel is best for them and their family. That's what I think," Oprah said.
The host of the CBS Morning show asked what would be the right decision for the Dukes of Sussex.
"They haven't asked me my opinion," Winfrey replied modestly.
The former American actress and the disgraced Prince, despite their attacks on the Royal Family, still received an invitation to the Coronation of Harry's father, which will take place on May 6. The couple has not yet declassified their plans.
However, experts are confident that the Dukes of Sussex will go to the UK. They are actively developing their personal brand in Hollywood and will not miss the opportunity to attend an important event that will be covered around the world.
Meanwhile, insiders at the palace reported that family members are privately telling friends that they will give Meghan and Harry a "cold shoulder" and hope that the Duke and Duchess will be "sitting in Iceland" if they come to the Coronation.
Moreover, the couple's children, 3–year-old Archie and one-year-old Lilibet, were not invited to the ceremony. Palace officials believe they are too small to attend a crowded event at Westminster Abbey.