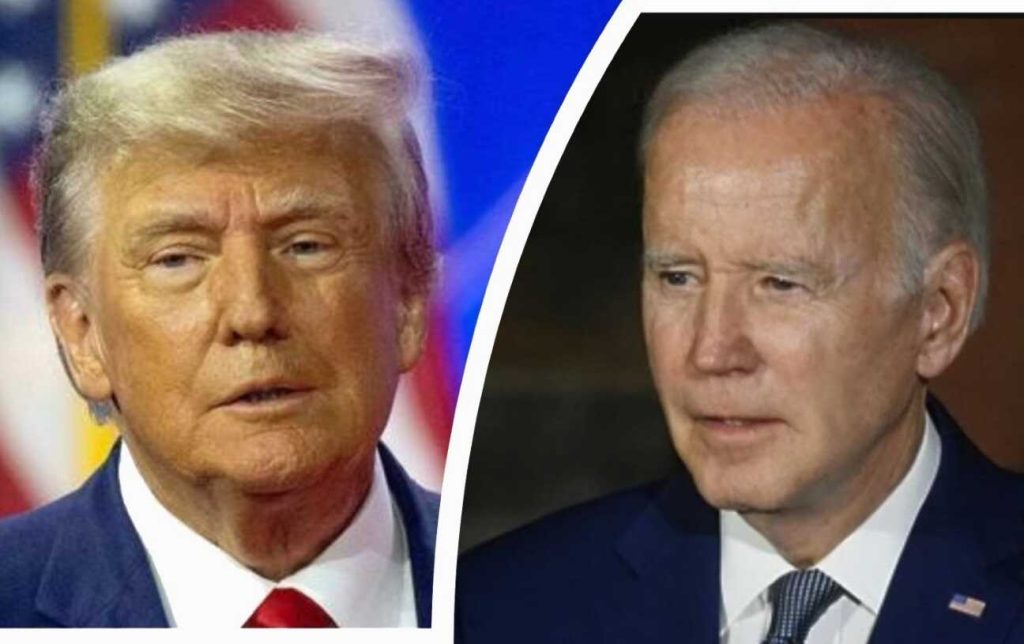 In a surprising and compassionate act, former White House chief Donald Trump extended an unexpected gesture towards his primary rival in the pre-election presidential race. He expressed his sympathy for the current US President, urging an end to jokes about Joe Biden's cognitive issues.
Trump, who is known for his perpetual criticism of the American leader, unexpectedly stated during a town-hall meeting in Iowa with Fox News host Sean Hannity that mocking Biden due to his declining mental abilities as a result of age is not a very good idea, as reported by The Washington Times on June 4th.
On June 1st, Biden fell on stage during a graduation ceremony at the United States Air Force Academy. The head of state was presenting a diploma to one of the graduates, and as soon as the graduate shook his hand and stepped away, Biden stumbled over a small sandbag and fell. After he fell, his security guards and Air Force personnel nearby helped the president to his feet.
"To be honest, I don't think it looks good for you or anyone else when you make jokes about this because it's a serious issue," said Trump.

He added that Biden's fall looked sad. it is unlikely to be good for anyone to joke about it (about age-related cognitive issues). It's simply inappropriate, concluded the former President of the US.
Later that same day, another mishap occurred involving Biden. Upon arriving at the White House by helicopter, he hit his head on the door while exiting the cabin, as reported by MalaysiaNow.
At the same time, Nikki Haley, a candidate for the President of the United States from the Republican Party and former U.N. ambassador, claims that the possible re-election of Biden for a second presidential term could ultimately lead to Vice President Kamala Harris becoming the commander-in-chief, as reported by Fox News.
At 80 years old, Joe Biden is the oldest President in the history of the United States, and the state of his health regularly becomes a topic of discussion and concern among citizens.