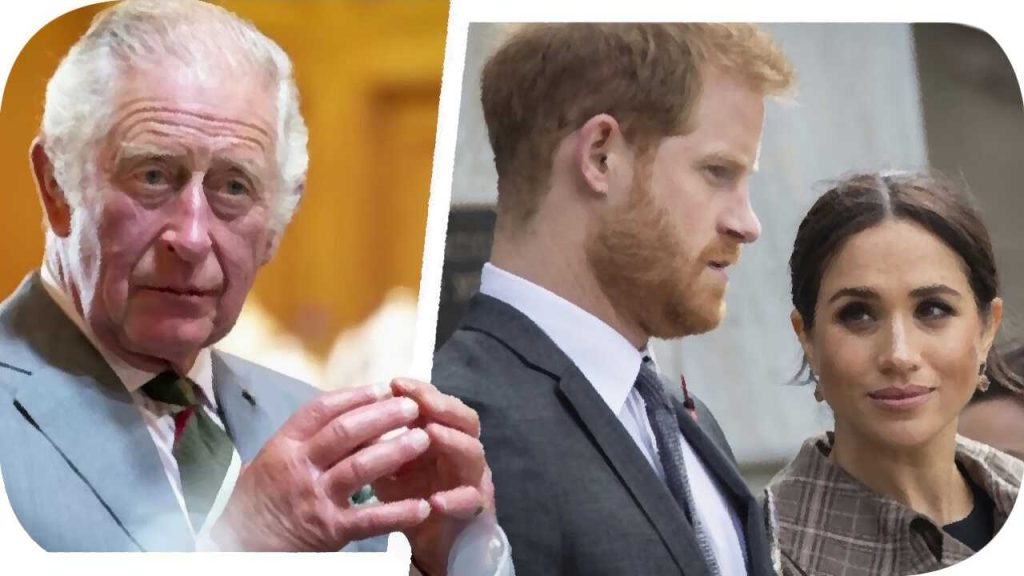 Any reference to Prince Harry and Meghan Markle is strictly prohibited during official events dedicated to the 75th anniversary of King Charles III, as reported by Express.
Aides are reportedly on high alert, cautious that the "dreaded H or M" words might be spoken in the King's presence. To prevent this, household members have discreetly received instructions to avoid mentioning the Duke and Duchess of Sussex when in proximity to the monarch.
The source emphasizes the King's determination to commemorate his 75th birthday without interruptions, stating, "He doesn't want the day to be overshadowed by people who aren't there— the unmentionables, as staff now call them."
In a recent revelation, it has come to light that Prince Harry and Meghan Markle were absent from the guest list for King Charles III's 75th birthday celebration, despite reports over the weekend in the media claiming that Prince Harry had declined an invitation.
Despite the customary inclusion of senior royal members in significant family gatherings, the Duke and Duchess of Sussex were notably excluded, sparking speculation about the deepening divide within the Royal Family.
"The fact that the Duke and Duchess of Sussex weren't even invited to an important milestone like this speaks volumes. It will be very challenging for them to mend their relationship after this." the source remarked.
Given the outspoken statements and accusations made by Harry and Meghan against members of the Royal Family in recent years, it's not surprising that their relationship with the Royal Family has reached an impasse.
A month ago, the King categorized his immediate relatives into categories: senior members of the Royal Family, working members of the Royal Family, non-working members of the Royal Family, and others.
The Duke and Duchess of Sussex, alongside Prince Andrew, found themselves placed in the "Others" category.
While this development may have stung for Harry and Meghan, many in Britain believe that the Prince and Duchess have received their due. They tested the patience of King Charles III for an extended period with their persistent actions.