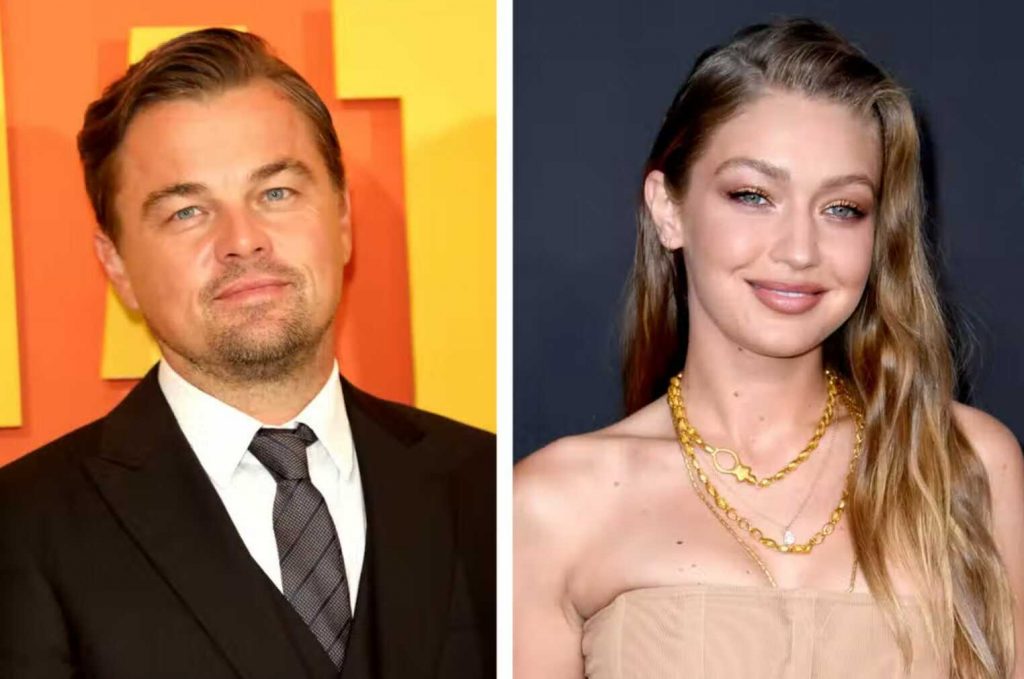 DiCaprio's fans found out the news that intrigued them – the actor reappeared in the company of Gigi Hadid, with whom, as everyone thought, he broke up last month. Although Leo, who has never liked to flaunt his personal life, is a real master of conspiracy, the paparazzi still manage to shoot DiCaprio with his girlfriends from time to time or at least witness his joint appearances with them.
So this time, no matter how hard the actor tried to hide his presence at the Halloween party at Brooklyn Navy Yard in New York, he failed. One of the reporters who leaked to the event, where many celebrities gathered, identified DiCaprio, who spent almost the entire evening in a zombie mask hiding his face. He found out who was hiding under this mask when Leo briefly took off his "disguise" to drink a cocktail. This was reported by the publication Page Six.
According to a reporter who learned the details from other partygoers, Leo in a mask arrived at the event with Gigi and her sister Bella Hadid. At first, the whole company talked and had fun together, and then the actor retired with Gigi in a secluded corner of the room where the event was taking place. And, according to eyewitnesses, the actor and the model did not hesitate to show tender feelings for each other.
The joint appearance of DiCaprio and Hadid refuted reports that appeared in mid-October that he allegedly broke up with her. The reason for these rumors was then that Leo ignored the party on the occasion of the 28th birthday of Gigi's sister Bella, held at the popular New York institution Luke's. Then the fans were disappointed that Leo's romance, which began only this summer, ended, as everyone decided it was then, so quickly.
Recall that Leo started dating Gigi this summer — immediately after breaking up with his former girlfriend Camila Marrone, whom everyone was sure he was going to marry. However, shortly after Camila's 25th birthday, he left her, thus confirming the rumor that he basically does not date girls over 24 years old. However, apparently, it wasn't about the age at all. According to friends of Camila, she got tired of waiting for Leo's proposal and gave him an ultimatum — either he marries her, or their romance will be completed. And DiCaprio, who did not want to part with the status of a bachelor, chose to leave her.
Note that, having started dating Gigi, Leo apparently opened a new chapter in his romantic life. After all, Hadid is already 27 years old and, besides, she has a child. She is raising a daughter Khai, whom she gave birth to from her former boyfriend Zayn Malik. For Leo, this is a completely new experience: he has never before met with beauties who have already become moms. Who knows, maybe Leo now suddenly wanted to experience the delights of family life with Gigi, without burdening himself with his own child.