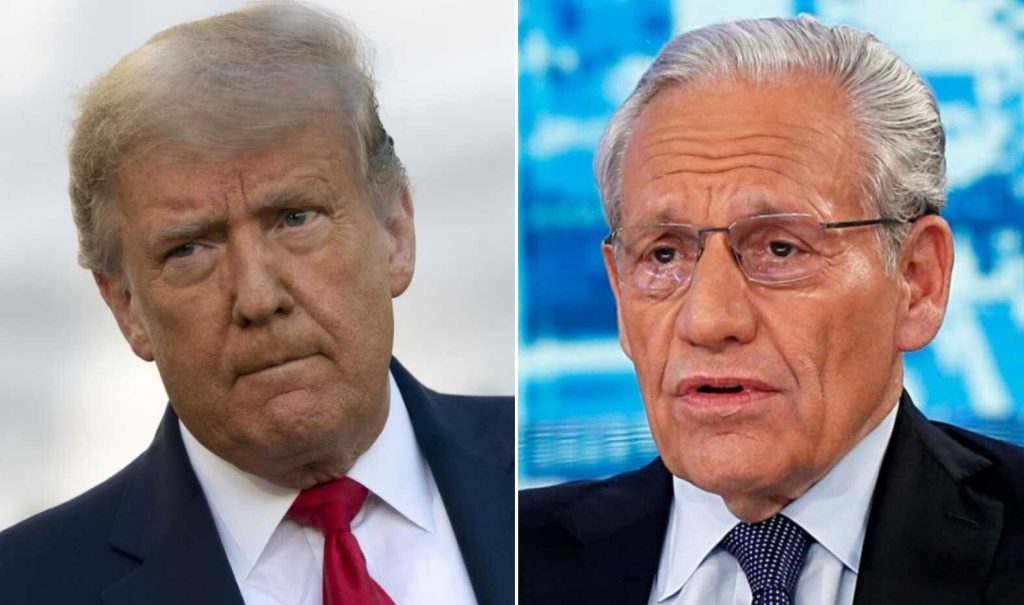 Former U.S. President Donald Trump has sued journalist Bob Woodward for publishing an interview with him in audiobook recordings. The politician demanded $50 million for copyright infringement, Politico reports.
The lawsuit was filed in the U.S. District Court in Pensacola, Florida. According to him, Trump "repeatedly informed the journalist that the recording of the interview was conducted for the sole purpose of writing a book." We are talking about Woodward's book "Rage" about the Trump presidency, which was published in 2020. According to Trump, by publishing audio recordings of the interview, Woodward violated the copyright of the politician.
In addition, the ex-president claims that he suffered material damage without receiving any monetary deductions from the sales of the audiobook. He asks to recover $49.9 million from the journalist. The defendant in the lawsuit is also the publisher of the audiobook Simon & Schuster and its parent company Paramount.
In a joint statement, Simon & Schuster and Woodward deny the allegations and claim that public access to these "historical audio recordings is (necessary) in the public interest."
Earlier it was reported that the U.S. Federal Court fined Donald Trump almost a million dollars for filing an unsubstantiated lawsuit against former U.S. Secretary of State Hillary Clinton, Reuters reports.
In his lawsuit, the ex-president claimed that Clinton and a number of other people from the Democratic Party participated in a conspiracy to cause him reputational damage. In court opinion, the politician is called a "sophisticated participant in the judicial process" who uses the courts as an instrument of political pressure on competitors.