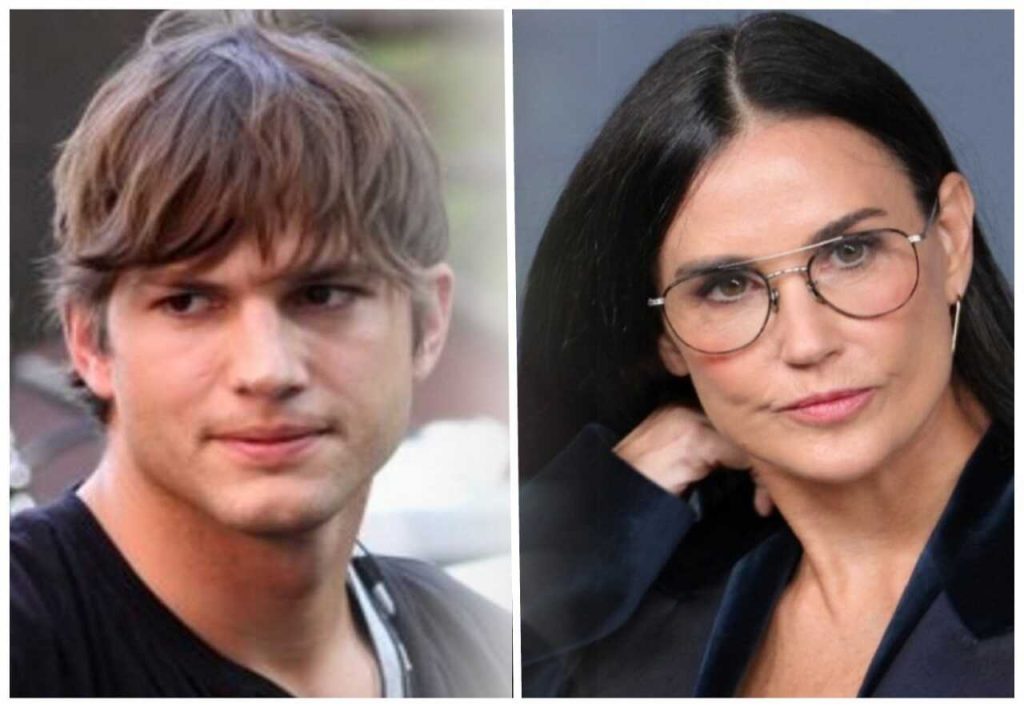 In his recent interview with Esquire, 44-year-old Ashton Kutcher admits he was very angry with ex-wife Demi Moore after she spoke about their marital problems in her memoir Inside Out. In this book, the ex-wife made a lot of accusations against Ashton, Daily Mail reports.
Kutcher was most hurt by Moore's comments about the tragic story that happened at the beginning of their romance. We are talking about a miscarriage that happened to Demi when she was expecting a baby from Ashton. The tragedy was compounded by the fact that trouble overtook the couple already at a late date. They already knew that a girl was to be born and even chose a name for her.
As you know, in her biographical book, Moore accused Kutcher of unwillingness and inability to support her at such a difficult moment for her. Kutcher has been silent on this for four years, but now, in the interview, he has touched on this topic. Ashton claims that he suffered no less than Demi.
"Losing a kid that you think you're going to have, and that close to thinking you're going to have a kid, is really, really painful," he said.
The actor justified himself by saying that he is simply not naturally inclined to show his emotions as openly as his ex-wife. As Kutcher put it, "everyone copes with grief in their own way."
After marrying Demi Moore, Kutcher became a stepfather to her three adult daughters from her ex-husband Bruce Willis. He claims that he went for it and enjoyed his role because he generally loves children very much.
In her memoir, Demi also claimed Ashton cheated on her multiple times and pressured her to have threesomes during their eight-year marriage, The Mirror reports.
The couple never managed to have children, and in 2013 they divorced. In 2015 Ashton Kutcher married Mila Kunis, who gave birth to two children with him: daughter Wyatt, who is now 8 years old, and son Dimitri, who recently celebrated his 6th birthday.