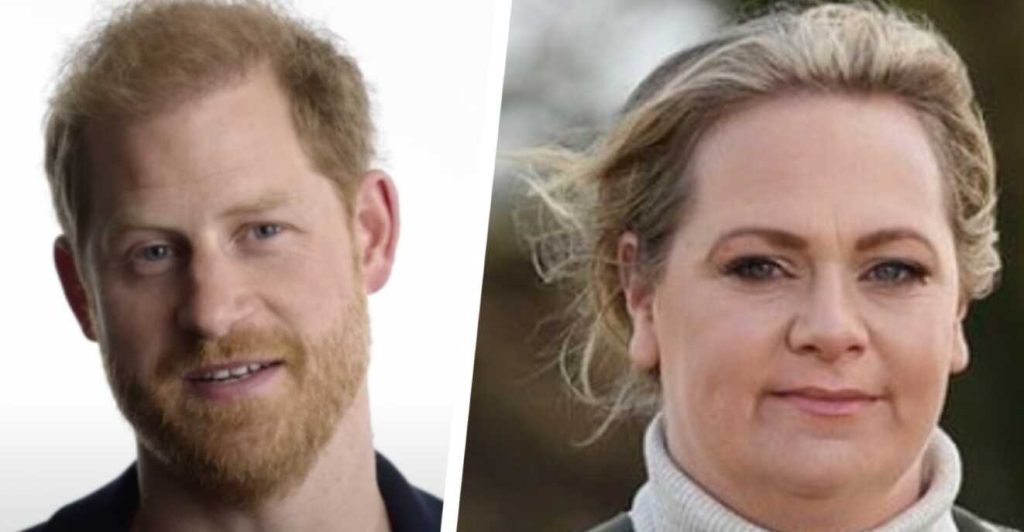 For a long time, everyone has been discussing Prince Harry, his scandalous memoirs, a documentary series with Meghan Markle, and his ambiguous statements. In one of them, the youngest son of Princess Diana claimed that he became a 'man' in 2001, with an older woman. Harry noted that it happened behind the pub. According to him, after 'the romp', a woman slapped him on the ass.
Sasha Walpole claims that she is the same woman (she was 19 at the time) with whom Prince Harry became a "man" in the summer of 2001. Now, a 40-year-old woman, the mum of two, works as a Digger driver, The Sun reports.
Sasha Walpole assured that she had no intention of revealing her incognito identity, but after the Prince's memoirs, she began to fear that she would be exposed anyway. Then she decided to be "ahead of the curve" and tell her side of the story.
In her youth, she was friends with Prince Harry and knew him for many years, her family lived near his father's estate in Gloucestershire.
On July 21, 2001, she invited the Duke of Sussex to the pub to celebrate her 19th birthday. At the time Harry was just 16 — a year younger than his autobiography claims.
Sasha Walpole admitted the booze-fuelled "the romp" came after the pair downed ten shots of tequila, Baileys, and Sambuca. They "did it" in a meadow behind the car park of the historic Vine Tree Inn in Norton, Wiltshire.
"We finished our cigarettes — Marlboro Lights — and it just happened. There was no chatting, no words. He started to kiss me. It was passionate and intense. From the kiss, everything quickly moved to the floor. He was wearing boxers. It was instant, fiery, bam-bam, between two friends. For me, he wasn't "Prince Harry", it was Harry, my friend, and the situation got a little out of control…

I think it was indecent in the sense that it shouldn't have happened," she said.
"The romp", according to her, lasted a total of about five minutes. In addition, Walpole said that she really slapped him on the ass, which he wrote about in the book.
The woman also said that she was actually concerned about Harry's revelation about their "brief date". She says she's kept his secret for years, and she's ashamed that he put their affairs on public display.