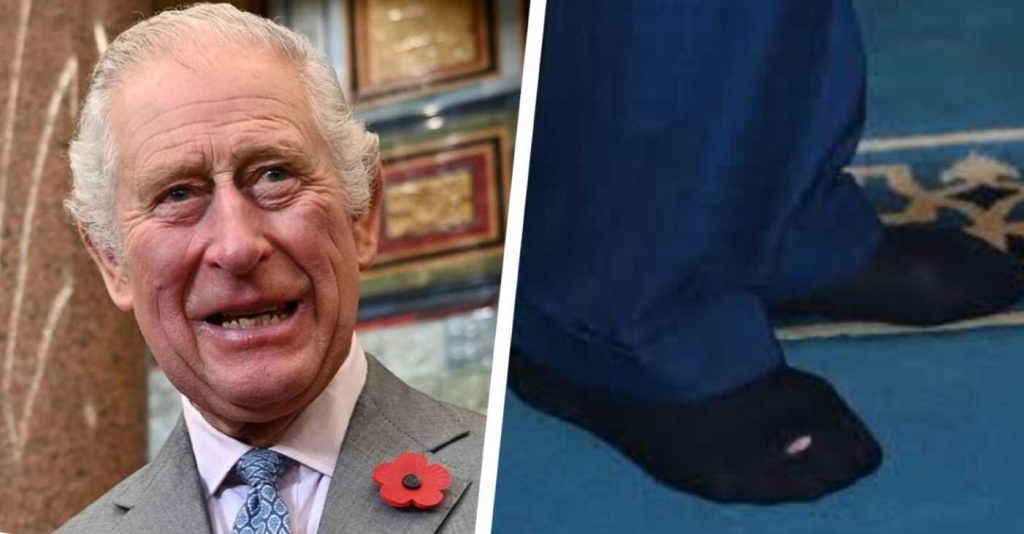 The other day, while taking part in one of the events planned in his schedule, King Charles III got into a very awkward position when visiting a mosque on Brick Lane in the east part of London, and solely through his own fault. This was reported by The Mirror.
It all happened during a visit to the eastern part of London, where King Charles and his legal wife, Queen Consort Camilla, were supposed to visit a local commune of Bangladeshi immigrants who became British citizens, to begin with.
The crowd that met him enthusiastically greeted the monarch, and women, according to the tradition of their historical homeland, showered flower petals on the road in front of him. Everything was going great until it was time for King Karl to visit the local mosque.
At the entrance, according to strict rules that are mandatory even for crowned heads, the monarch and his wife had to take off their shoes. Which Charles and Camilla did. And then it turned out that the King, who had previously looked so elegant in his long black coat, had a hole in his right black sock!
The officials accompanying the monarch, of course, pretended not to notice anything.
The future monarch is known for his thrift. He demands to repair the clothes that have fallen into disrepair and continues to wear them for years. Apparently, he still brought one pair of socks to complete dilapidation.
Fans of the King enthusiastically noted this fact on social networks.
"King Charles is really one of us! Most of us have at least one pair of socks with a hole," the fans of the royal house noted.
King Charles visited the mosque, which is a symbol of the community from Bangladesh. His visit is dictated by the desire to show a willingness to listen to multicultural Britain.