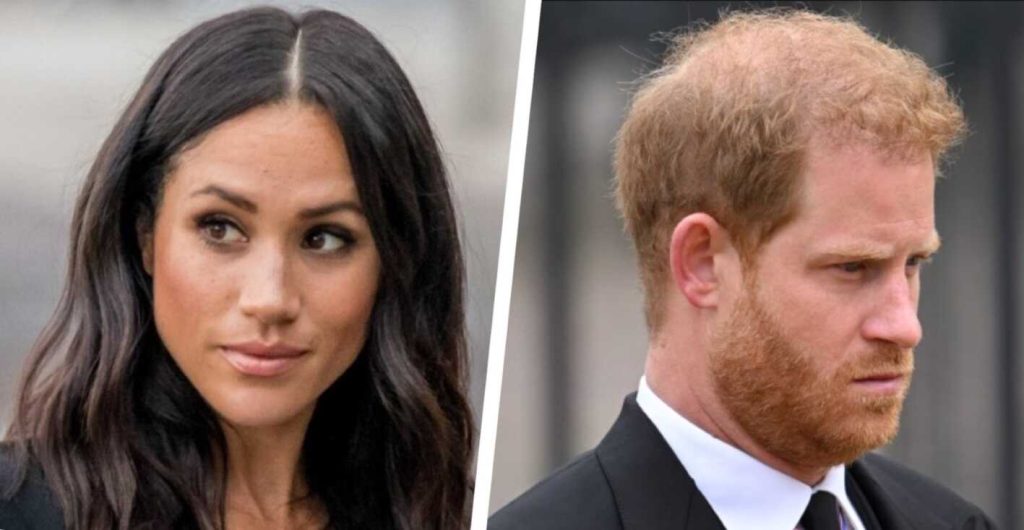 Royal author Valentine Low revealed the results of his journalistic investigation. Low talked to a lot of people who worked on the staff of the Royal Family at the time when Meghan Markle lived with Prince Harry in London. And they almost unanimously stated that Meghan herself created a situation that allegedly forced her to leave Britain. And I did it quite deliberately. Low told about this in an interview he gave to the publication Express.co.uk.
As the witnesses interviewed by Valentine told, they could not help but notice that Meghan was disappointed with life in the royal palace almost from the very beginning. She was obviously waiting for something else, everything turned out to be not "glamorous" enough for her, besides, she did not want to obey the strict rules adopted in Harry's family.
Therefore, Markle deliberately provoked conflict situations. And she inflated any of her own, even the smallest problem, to the scale of the drama. And Harry, who was not always happy with his life before marrying her, but would hardly ever have decided to leave her, was forced to take this step, as he himself stated, "for the sake of his wife."
Meghan — she's an actress for a reason! — she so skillfully played the role of a victim, a sufferer, that the Prince felt obliged to save her from "torment" at any cost. Which he did in March 2021, sacrificing the opportunity to live in his homeland for his wife and actually breaking up with his family.
But this, according to Valentine Low, was still far from the ultimate goal of Meghan's insidious plan. After moving to America, she realized that she would quickly cease to be interesting to everyone if she was not constantly at the center of the scandal. It was Markle who persuaded Harry to give the most shocking interview with Oprah Winfrey. She was also behind the idea of Harry's "truthful" memoirs and the script of their documentary series.