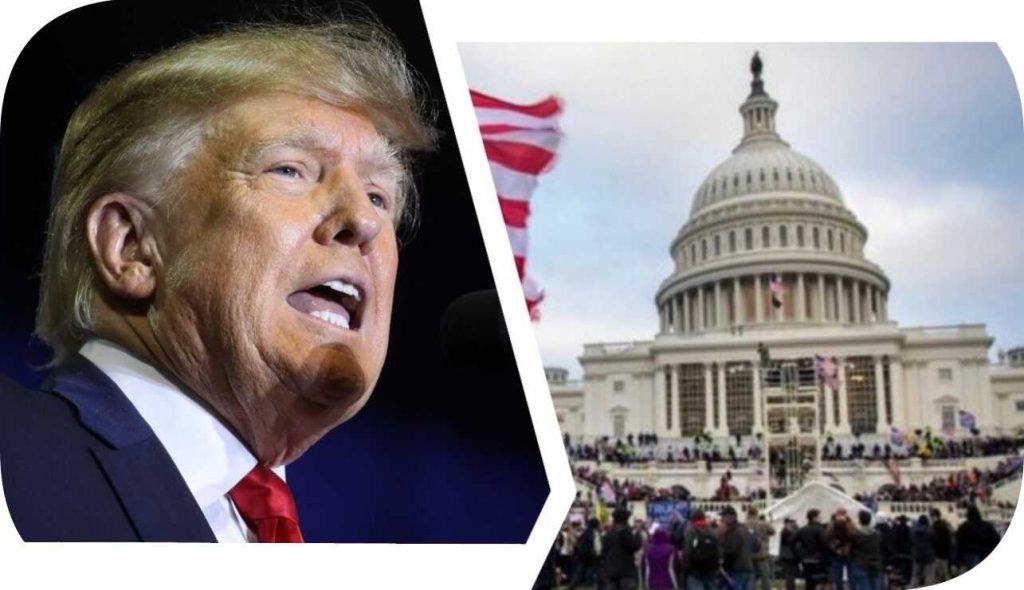 US presidential candidate Donald Trump asserts that the unveiling of the fourth indictment against him coincides with what he perceives as a somber phase in American history. Undeterred, he remains resolute in his commitment to secure victory in the upcoming Presidential elections, driven by his rallying call to "Make America Great Again." These sentiments, as reported by Fox News Digital, encapsulate his determined outlook.
"This politically motivated accusatory conclusion, which could have been brought almost three years ago, has been specifically designed to place him right in the midst of my political campaign, where I am outperforming all Republicans – by a wide margin – and confidently surpassing Joe Biden," Trump said.
He noted that the new accusations against him constitute the "greatest and longest witch hunt in American history."
A grand jury has brought an indictment against former US President Donald Trump for attempting to influence the outcome of the 2020 presidential election after the voting.
This is the fourth criminal case against the politician. As part of this case, charges are also brought against former White House Chief of Staff Mark Meadows, personal lawyer of former president Rudolph Giuliani, and Department of Justice official Jeffrey Clark.
As reported by The Daily Beast, Trump raised concerns about the premature disclosure of the indictment documents before the Grand Jury's formal vote, hinting at a potential bias or manipulation of the legal process.
The developments surrounding the indictment have further intensified the already heated political landscape, with Trump's campaign adamantly rejecting the charges and framing them as politically motivated maneuvers to discredit his potential future endeavors.
As legal proceedings unfold, the confrontation between Trump and the district attorney's office seems set to continue, with implications for both the legal sphere and the broader political arena.