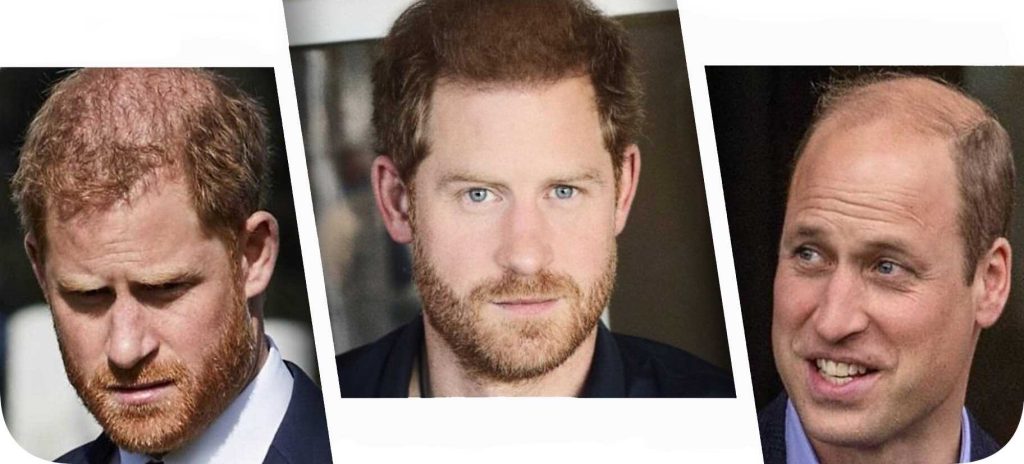 The Duke of Sussex faced mockery after a recent photo of Harry appeared on the website of the California-based coaching company Better Up, of which he became an honorary director back in 2021, showing him with a thick head of hair. Internet users immediately suspected some kind of deception. As reported by the Scottish Daily Express, this did not go unnoticed among those who closely follow Prince Harry and his aging changes.
In recent years, it's no secret that Prince Harry's once-thick mane of red hair has experienced a noticeable thinning. Remarkably, he even recently commented on his older brother, Prince William's, journey with hair loss.
The image of Prince Harry presented on the Better Up website failed to resonate positively with Angela Levin, a respected royal author, and biographer. Levin's assessment is that there are inklings of the "old" Harry reemerging, notably observed during his trip to Asia.
In a candid interview with GB News, she decried what she perceives as an attempt to artificially enhance his appearance through photo manipulation.
Levin's candid words were unflinching:
"This seems aimed at enhancing his appeal. We're all well aware of his hair loss, and his treatment of his older brother, Prince William, has been far from kind, given William's balding. Harry indulged in jests at William's expense, and while he did so lightheartedly, he himself is now grappling with thinning hair. Consequently, he seems to have resorted to darkening his hair and applying color to his scalp. The result is rather pitiable."
Harry is only two years younger than his brother, but experts have ventured to speculate that Harry's hair loss might not be as pronounced as that of Prince William.
A hair specialist previously predicted that Harry might have around "18 months before he'll need to consider shaving his head due to the pronounced thinning on the crown." However, the specialist also acknowledged that appropriate treatments could potentially slow down this process.