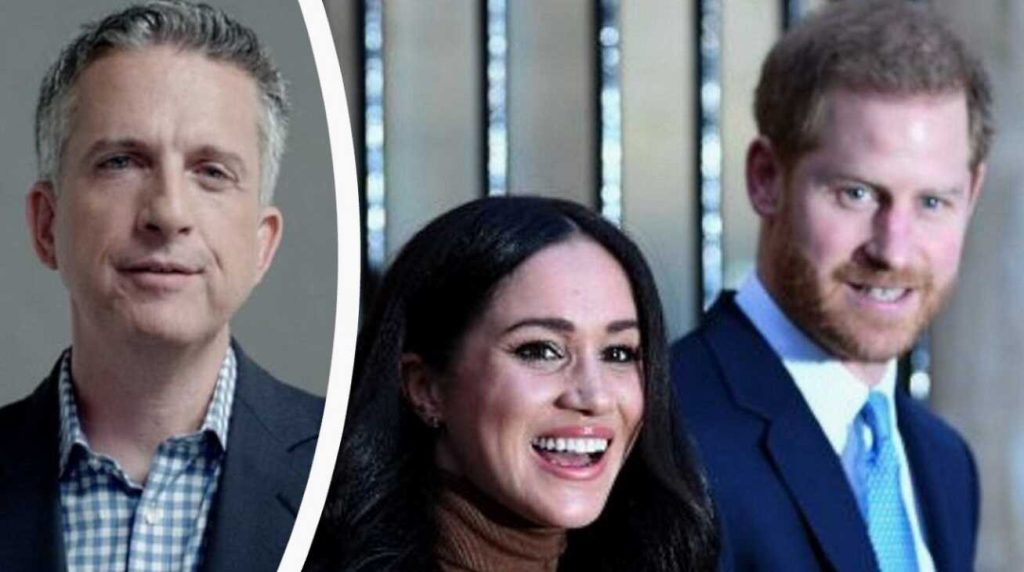 Bill Simmons, one of the heads of the Spotify podcasts, publicly criticized Prince Harry and Meghan Markle, calling them 'grifters.' Simmons' dissatisfaction stems from the recent termination of a $20 million contract between the royal couple and the music streaming service, which was initially signed in 2020, reported by Daily Mail.
As part of this agreement, Markle launched an original podcast titled "Archetypes" on Spotify, although only one season was released.
Simmons passionately expressed his frustration, saying:
"They're nothing but fraudsters. One day, I'll have to get a drink, jump on Zoom, and share a captivating story about how I offered Prince Harry assistance in creating a podcast. Trust me, it would be an intriguing tale."
Earlier, the top of Spotify criticized Prince Harry in public. He stated that he is "so embarrassed" that he had to "share Spotify with him."
"What has he accomplished? Nothing. All he does is incessantly complain about his family and their mistreatment of him. Without his stories about the royal family, he is utterly uninteresting to anyone," Simmons stated.
It is worth noting that despite reaching the top spot in the charts last year, the Duchess of Sussex's podcast, "Archetypes," will no longer be available on the Spotify platform. Insiders suggest that Meghan Markle and Prince Harry "have not produced sufficient content" since signing the deal.
In a joint statement released by Spotify and Archewell Audio, they announced their mutual decision to part ways while expressing pride in the project they had created together. However, an official spokesperson for the couple informed journalists that Meghan will continue working on the podcast.
"Meghan will continue to develop content for 'Archetypes' on another platform," stated the couple's Archewell Productions press secretary, reported by Sky News.
The "Archetypes" podcast was launched on Spotify in August 2022, with the Duchess of Sussex engaging in discussions with notable guests on the topic of women's oppression in the modern world. Some of the podcast's guests included Serena Williams, Mariah Carey, Paris Hilton, Margaret Cho, and Mindy Kaling.