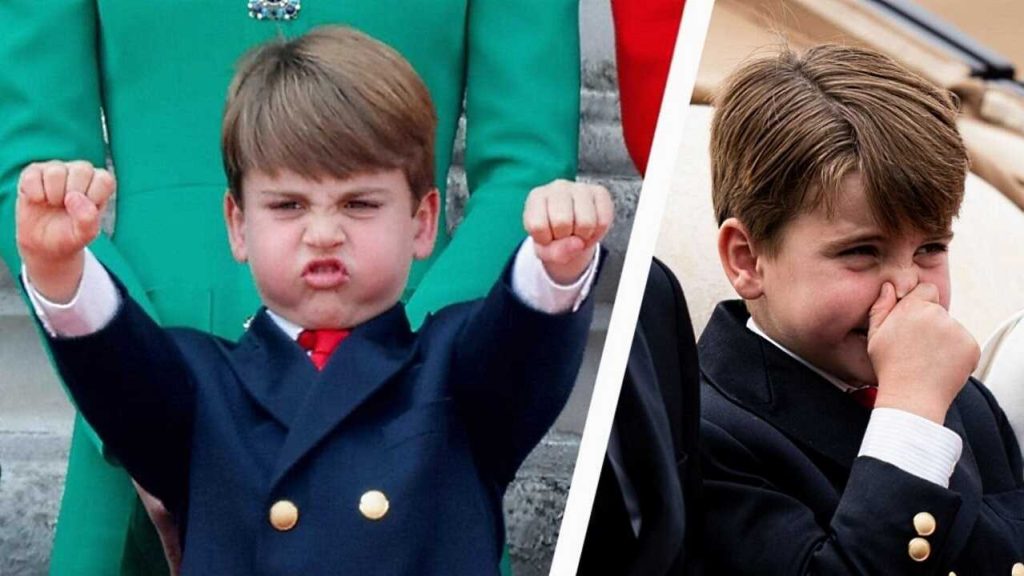 On June 17th, London was ablaze with excitement as it hosted the magnificent "Trooping the Colour" parade, a grand celebration in honor of King Charles III's birthday. However, "stealing the show" and capturing everyone's hearts was none other than Prince Louis, who recently turned five on April 23rd. As the youngest son of Kate Middleton and Prince William, he effortlessly captivated the paparazzi's attention, infusing every public official event with mischievous charm, reported by Daily Mail.
This remarkable parade has upheld its royal tradition for an astounding 260 years. This year it featured a military procession with over 1,400 soldiers, 200 people, horses, and 400 musicians.
Prince Louis, undeterred by his youthful age, fearlessly showcased the entire spectrum of his emotions. With his playful expressions, animated gestures, and genuine candidness, he effortlessly enchanted the enthralled audience.
Louis was accompanied by his older brother George and sister Charlotte. Together with their parents, they joined the sovereign and his spouse Camilla on this historic day
For King Charles III, it marked his inaugural military event as a reigning monarch, while Kate Middleton was appointed the esteemed new Colonel of the Irish Guards, adding a layer of significance to the festivities.
The British media has once again keenly observed Prince Louis "stealing the show" with his captivating presence. In the recently shared online images, the young boy wears his emotions openly, just as he did during last year's parade. In some photos, his genuine joy and enthusiastic wonder are evident, while in others, his boredom is unmistakable, with no attempt to conceal it.
Even the simplest acts, like applause, take on an added charm when Prince Louis is involved.
The paparazzi also managed to seize a moment when the five-year-old member of the British Royal Family rode in a carriage alongside his brother, sister, mother, and grandmother. There, he whimsically covers his nose and mouth, presumably reacting to the scent of horse manure. The sight was undeniably comical.
It appears that Louis is well aware of the public's adoration for him, as he consciously exhibits certain facial expressions that people find utterly delightful.