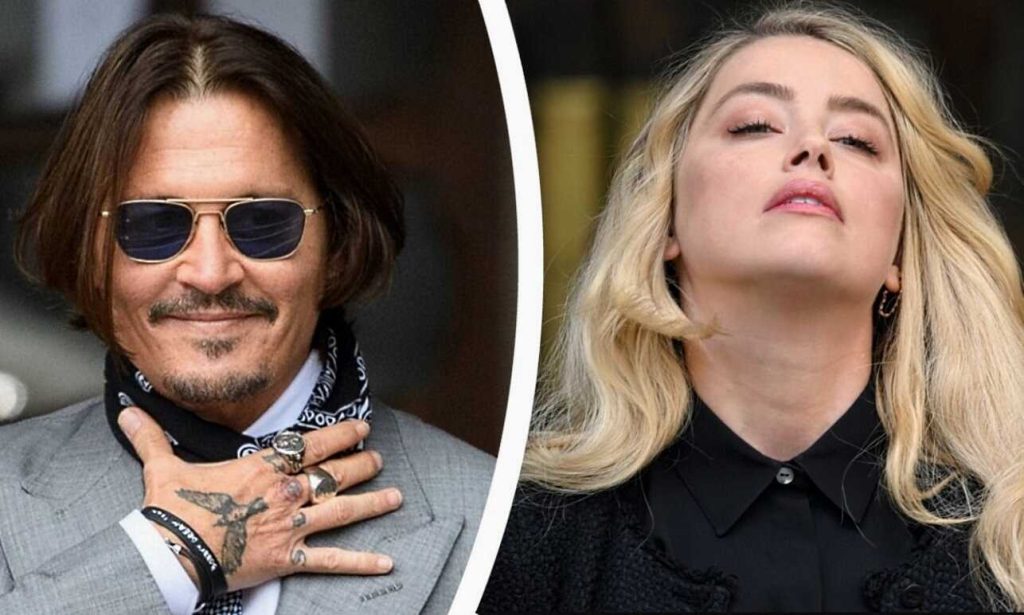 Actress Amber Heard, who faced a defamation lawsuit from Johnny Depp last year and lost, reportedly paid him a compensation of one million dollars, according to TMZ. In a noble gesture, Depp has already determined how he will utilize the received amount by fulfilling his promise to donate it to charitable causes.
As per the publication, Depp has planned to distribute the money equally among five esteemed nonprofit organizations, ensuring that each organization receives a generous sum of 200 thousand dollars. This approach aims to support a diverse range of causes and maximize the positive impact of Depp's contribution.
The organizations that will benefit from Depp's philanthropy include the Make-A-Film Foundation, The Painted Turtle, Red Feather, Tetiaroa Society, and Amazonia Fund Alliance.
"The Make-A-Film" Foundation fulfills the wishes of children and teenagers who have serious or life-threatening illnesses by helping them create short films and connecting them with renowned actors, screenwriters, and directors. Depp has collaborated with "Make-A-Film" in the past to create a remarkable short film.
"The Painted Turtle" is a summer camp located by a lake in California. It is a camp for children who have faced life-threatening and chronic illnesses. "The Painted Turtle" provides this opportunity free of charge.
"Tetiaroa Society" is an organization that researches and is involved in the protection and preservation of the ecosystem of Tetiaroa Island, one of the Windward Islands in the Society Islands archipelago in French Polynesia, Pacific Ocean.
"The Painted Turtle" and "Tetiaroa Society" are heartfelt tributes to Johnny's personal heroes, Paul Newman and Marlon Brando, who played crucial roles in establishing and ensuring the enduring success of these philanthropic endeavors. Depp's contribution to these causes aims to honor their legacies and ensure their invaluable work continues.
"Red Feather" and "Amazonia Fund Alliance" are actively assisting indigenous communities in North and South America to preserve their rich culture and heritage. They provide essential shelters and safe havens for individuals and implement ambitious large-scale infrastructure projects to safeguard entire villages, thus preserving the sanctity of these communities.
To recap, in June 2022, Amber Heard faced a significant setback when she lost the defamation case against Johnny Depp. The court found her guilty of defaming her ex-husband, resulting in damage to Depp's career. As a consequence, Heard was ordered to pay $15 million in compensation. However, she denied any wrongdoing and claimed that she did not possess the required sum of money, reported by Fox News.
Following the ruling, Heard's legal team filed a motion seeking a review of the case, alleging several violations during the proceedings. However, their claim for $10 million was dismissed by the court.
Eventually, Depp and Heard reached an agreement, settling for a payment of one million dollars. Then Depp's lawyers stated that he had promised to donate Heard's money to charity.
Amber, who left Hollywood and moved to Spain with her daughter after the courtroom debacle, is making a comeback in the film industry. She has played the lead role in the thriller "In the Fire," which will be presented at the film festival in Italy.