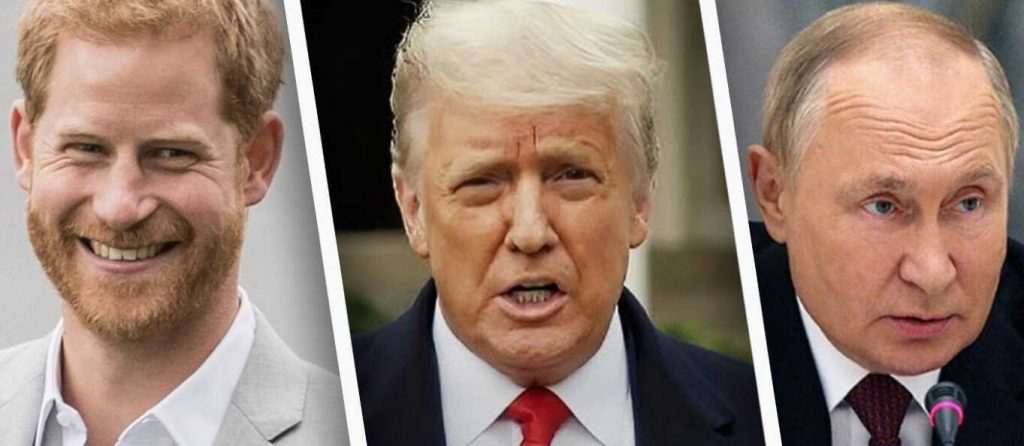 Recently, news broke that Spotify has terminated its $20 million contract with Meghan Markle and Prince Harry. The Archetypes podcast, hosted by the Duchess of Sussex, came to an end after its first season, leaving journalist Ashley Carman from Bloomberg curious about the reasons behind this decision.
Bill Simmons, the Executive Director of Spotify and the head of podcast innovation and monetization had previously referred to the Duke and Duchess of Sussex as 'grifters' due to their failure to meet their obligations in terms of releasing shows. In one of his podcasts, Simmons even shared about an awkward Zoom conversation he had with Prince Harry while discussing potential podcast ideas. This conversation has since become one of his "best stories," although he didn't provide specific details. Simmons admitted to feeling "uncomfortable" collaborating with Harry, as mentioned in the article.
Simmons criticized Harry in January 2023. "What does he do? Why do we listen to him?" He further remarked that "being born into the Royal Family and subsequently leaving it doesn't automatically make someone's stories interesting unless they involve the Royal Family or complaints about them".
Ashley Carman spoke to "people familiar with the situation" to uncover Prince Harry's specific ideas and the reasons behind their failure to materialize. Sources, who preferred to remain anonymous, revealed intriguing details.
Prince Harry entertained various ideas from colleagues but predominantly stuck to his own concepts. He expressed a special interest in researching the topic of "childhood traumas" and wanted to conduct an interview with influential figures such as Vladimir Putin, Mark Zuckerberg, and Donald Trump: about their formative years and how those experiences shaped their global personas.
Additionally, Prince Harry conceived a show dedicated to fatherhood. In other episodes, he wanted to address major societal issues, ranging from climate change to religion. Notably, he harbored hopes of having the Pope as a guest for discussions on the latter subject.
Ashley Carman summarized the situation, emphasizing that the feasibility of these ideas appeared questionable to some participants. Figures like Putin and Zuckerberg rarely engage in extensive interviews, especially on personal topics like childhood traumas. Consequently, no podcast featuring Prince Harry's ideas ever came to fruition.
It is worth noting that Meghan Markle held different interests compared to her spouse. Her podcast episodes sought to address the issue of women's oppression in the modern world with various influential guests. Following its launch in August 2022, the Archetypes podcast achieved tremendous success, quickly climbing the worldwide charts. Notable guests on the show included Serena Williams, Mariah Carey, Paris Hilton, Margaret Cho, and Mindy Kaling.