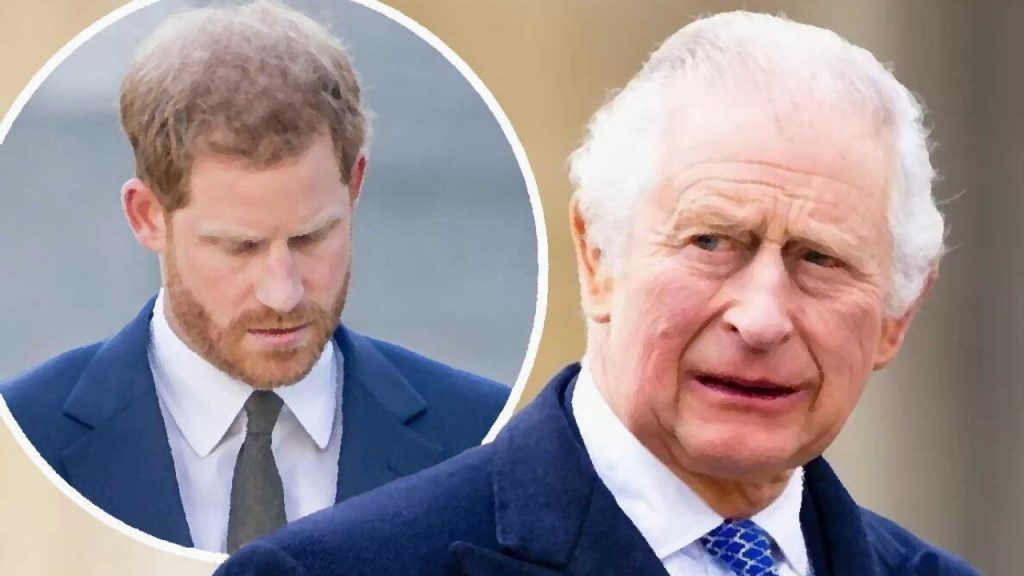 Prince Harry reached out to his father to convey warm wishes to King Charles III on his 75th birthday, celebrated on November 14, 2023. This is their first conversation in over six months. This update comes from The Sun. Despite not receiving an invitation to the royal jubilee celebration, the Duke of Sussex took the initiative to express his congratulations to his father.
As reported by The Sun, during yesterday's conversation, Harry, Meghan, and Charles agreed that they would communicate again in the near future.
Furthermore, Prince Harry intends to present a ring to the King of Great Britain in commemoration of this milestone, according to reports from Page Six.
The publication highlighted that this "festive" call may be viewed as an "olive branch," signaling a potential reconciliation following a series of controversies and heightened tensions within the Royal Family.
Earlier this month, it was reported that 39-year-old Prince Harry would be absent from his father's birthday festivities, citing a lack of invitation to the event. The Duke of Sussex emphasized that he had not been included in the guest list.
"In response to the headlines in the UK media, there was no communication regarding an invitation to His Majesty's upcoming birthday," said the press secretary of the younger son of the British King.
King Charles III, meanwhile, used his birthday to launch the new "Coronation Food Project" fund.
"This project is an innovative initiative aimed at reducing food waste and supporting those living in conditions of food insecurity," announced the British Royal Family on Instagram on Tuesday, November 14, 2023.
Let's remind ourselves that the relationship between the King and his younger son began to deteriorate after Harry, together with his wife Meghan, left the country, stepping away from the Royal Family. Since then, he has repeatedly worsened the situation by making endless accusations against his father and other relatives.
Initially, he gave a notoriously scandalous interview to Oprah Winfrey, then participated in a documentary series where he criticized all his family members. And then, he even published memoirs, in which he raised new claims against King Charles and the entire family.