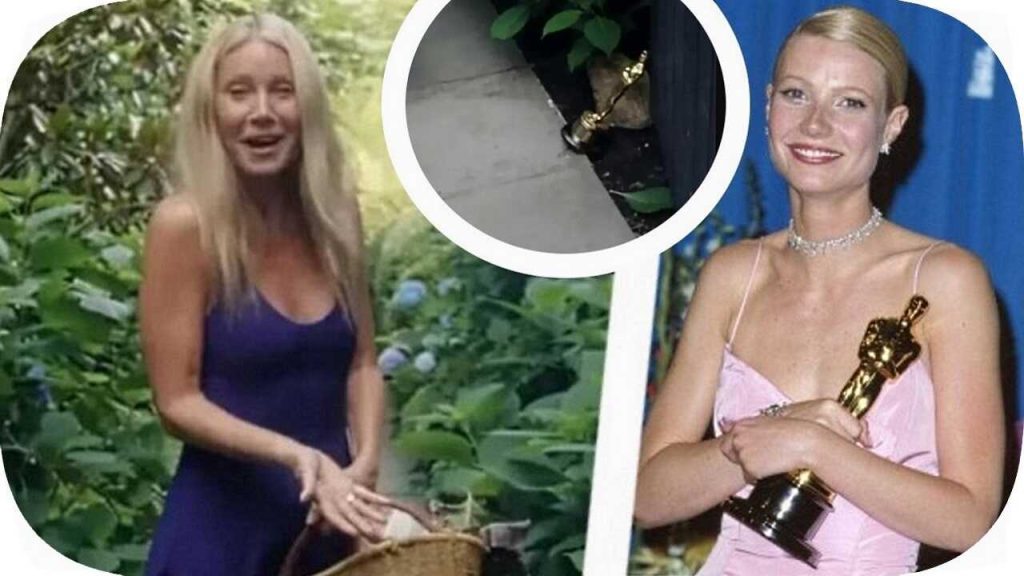 51-year-old Gwyneth Paltrow is known for her eccentricity not only in self-care but also in her home life. The actress became the subject of a new episode of Vogue's "73 Questions" segment, filmed at the Hollywood star's mansion in Montecito, California. While Gwyneth strolled through the lush estate grounds, the interviewer behind the scenes noticed an unusual interior design choice – a golden "Oscar" statue propping up wooden gates leading to the garden, according to Page Six.
"What a wonderful award the 'Oscar' is," remarked interviewer Joe Sabia.
Gwyneth received awards for her role in the 1999 film "Shakespeare in Love." She was only 26 years old at the time.
"It's my doorstop!" – Paltrow joked. – "It fits perfectly!"
The other nominees for the Oscar that year included Meryl Streep, Cate Blanchett, Emily Watson, and Fernanda Montenegro, but Gwyneth managed to surpass her colleagues. Many years later, in November 2020, in an interview with ABC, actress Glenn Close criticized the Academy for choosing the winner.
"I remember that year when Gwyneth Paltrow left behind that incredible Brazilian actress who starred in 'Central Station', and I thought, 'What? This doesn't make sense,'" said the star of "101 Dalmatians."