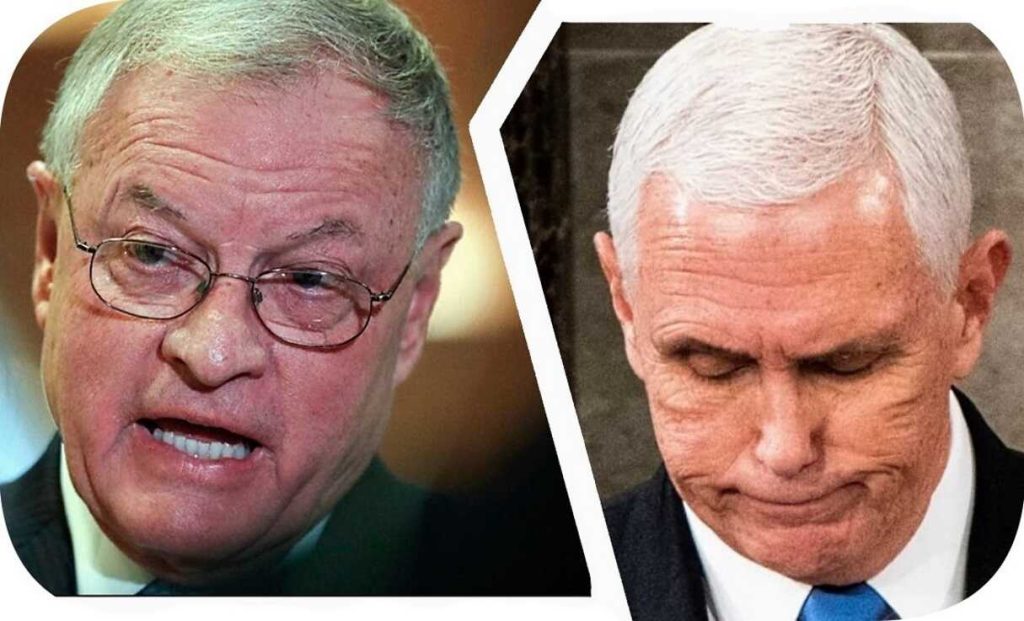 Keith Kellogg, former national security adviser to Mike Pence, has made a high-profile announcement. In his recent communication on Truth Social, Kellogg expressed his profound disappointment in his former boss, labeling him as "unworthy of the presidency." This candid assessment comes hand in hand with Kellogg's unmistakable admiration for Donald Trump, a sentiment he conveyed with a sense of conviction, reported by The Daily Best.
Kellogg, who has accumulated years of service to the nation and worked closely with various leaders, singles out President Donald J. Trump as a standout figure defined by unwavering determination, a profound vision for America, and the fearless courage to stand his ground when others falter. In this acknowledgment, Kellogg is highlighting Trump's distinctive qualities that set him apart on the leadership spectrum.
In stark contrast, Kellogg takes a critical stance on Pence's recent actions pertaining to President Trump. He accuses Pence of avoiding confrontation and displaying a lack of assertiveness. This, in Kellogg's eyes, is compounded by Pence's reliance on ineffective political consultants such as Marc Short, which, according to Kellogg, showcases a laissez-faire leadership style that falls short of the standards demanded by the presidency.
Unfazed by the current state of affairs, Kellogg remains steadfast in his belief in the future that President Trump envisions for the nation. He emphasizes his faith in the path that Trump has charted and the goals he has set.
In a separate development, Pence's campaign announced a significant achievement: Pence has garnered the necessary 40,000 donors to qualify for participation in the first GOP presidential primary debate scheduled for August 23, as reported by Politico.
The intriguing question that remains unanswered is whether Trump, who has also met the donor threshold, will choose to make an appearance at the event—an outcome that adds an element of anticipation to the unfolding political landscape.