Enrique Iglesias rarely talks about his personal life. Once he mentioned that when he comes home, he must be certain that everything happening behind closed doors belongs only to him and his loved ones. The rest of the world shouldn't know about it. That's why for a long time, everyone could only speculate whether he had legally formalized his relationship with Anna Kournikova.
Even when it came to the birth of his twins and younger daughter, fans didn't find out right away. However, in his recent interview with The People, the 48-year-old singer allowed himself to be slightly more candid than usual.
First, Enrique told the story of how his romance with Anna began. The couple met in 2001 during the filming of the music video for "Escape," and the Latin American pop music superstar felt like they had found each other. Prior to that, no other woman had understood him as well as Kournikova.
Since then, the couple has remained inseparable, carefully guarding their personal lives and keeping their family away from public attention.
Despite their privacy, they occasionally shared photos of their children on social media, giving fans a glimpse into their blissful family life. The couple has three children: in 2017, Anna gave birth to twins, Nicholas and Lucy, and two years later, they welcomed their daughter, Mary.
"When I pick up the children from school and notice that they've had a tough day, perhaps one of them is even shedding tears, or they're engaged in a heated argument, we ask them about their favorite song. And that's when the magic happens – a lively rendition of "I Like It" takes center stage, and they all join in, singing together with pure enthusiasm. It's incredibly heartwarming and endearing," Iglesias reveals how his children select a song from his own collection.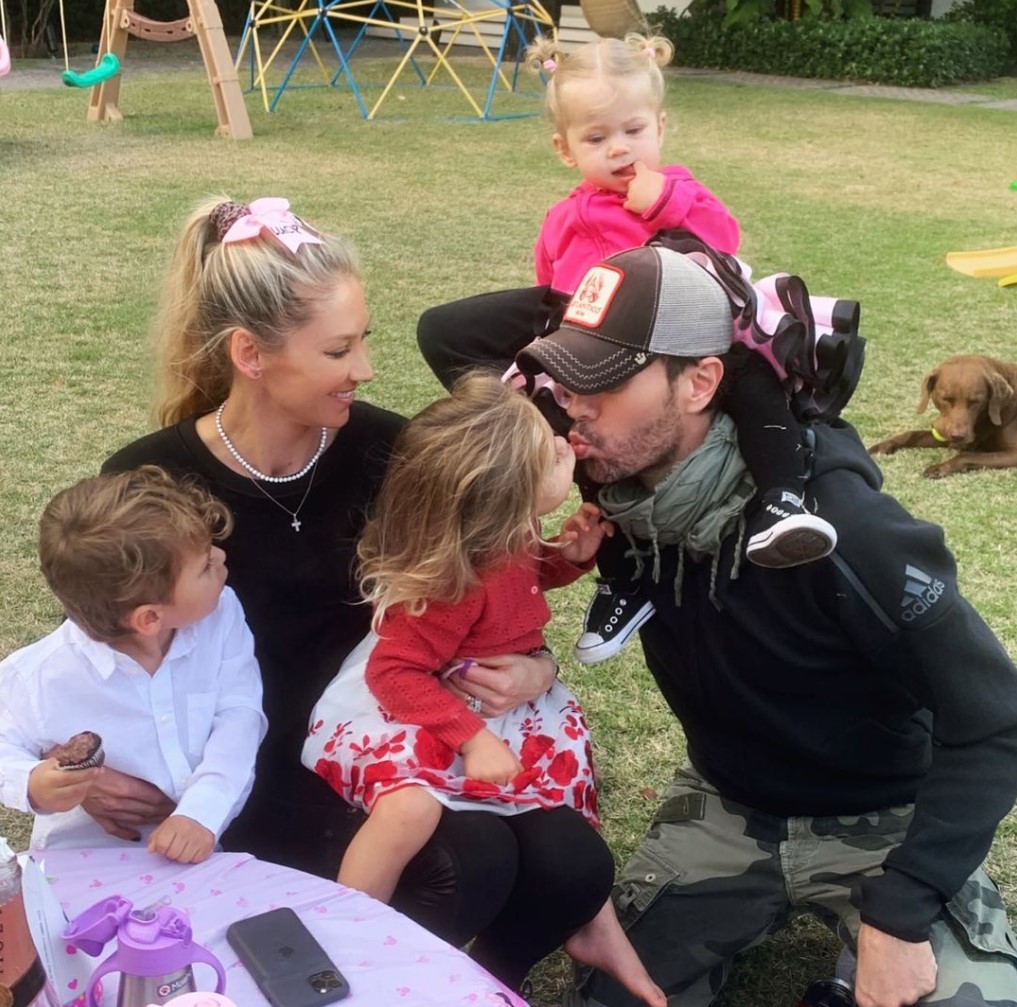 As the singer confessed, his family means the world to him. He cherishes every moment spent with his children and Anna. However, he often has to part ways with them when he goes on his regular tours, which, as the singer admitted, is very painful for him. He would gladly take them with him on tour, but in his opinion, all three children are still too young for that.
Currently, Iglesias, who is on tour with his friends Ricky Martin and Pitbull, deeply misses his beloved children and wife while being apart from them.
Enrique Iglesias and Anna Kournikova have recently tied the knot in a secret ceremony. The surprising revelation came from Julio Iglesias Jr., the singer's brother, during a Spanish TV show appearance. In an unintentional slip, he disclosed the news while talking to host Sonsoles Onega, as reported by the local newspaper Marca.