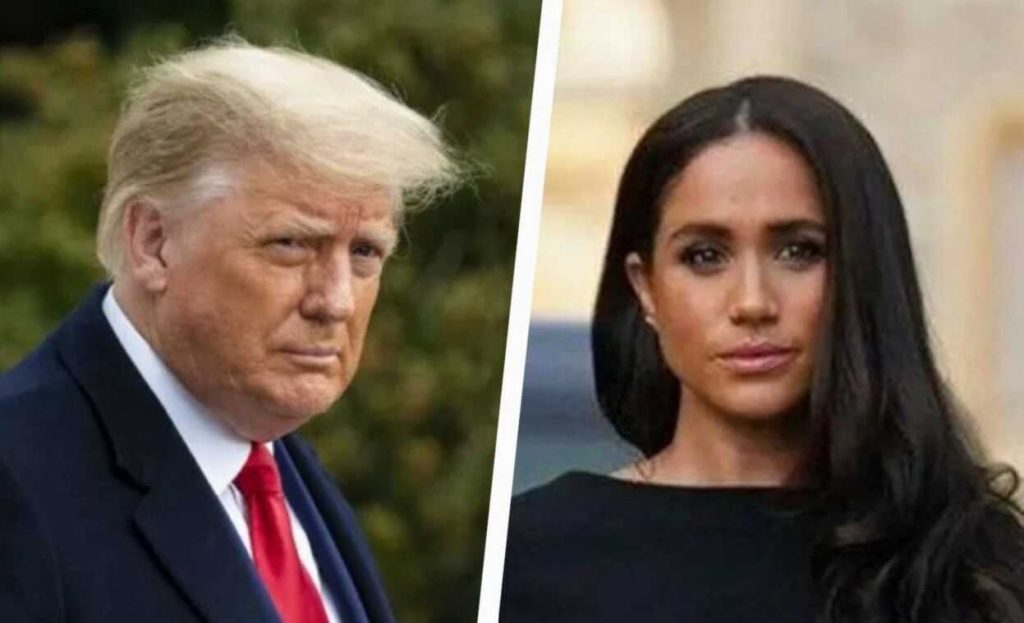 During a candid discussion with former UKIP leader Nigel Farage on the GB News program, former US President Donald Trump shared his perspective on the situation involving Meghan Markle and Queen Elizabeth II. He criticized Meghan for her "disrespect" towards the Queen. Furthermore, he expressed astonishment that Prince Harry had received an invitation to the Coronation of Charles III, despite all the accusations made against the Royal Family. Trump also took the opportunity to criticize President Biden's absence from the Coronation, highlighting his disappointment with this decision, Daily Mail reports.
Trump expressed great anticipation for Saturday, May 6th, as it marks the momentous Coronation of Charles III. He expressed full support for the King, adding that the monarch "loves the country." Trump didn't shy away from expressing his disappointment regarding President Joe Biden's absence from the Coronation. He openly criticized Biden, describing him as "incompetent" and stating that the current US President will be "asleep" when this important event takes place.
Trump also paid tribute to the late Queen Elizabeth II, calling her "incredible." He noted that the Queen ruled "years and decades without any disagreements."
"Throughout the decades, she never made a mistake. I can't remember any mistakes she made; she never caused any disputes."
According to him, Prince Harry's wife, Meghan Markle, "displayed disrespect" towards the Queen. He also condemned Markle for causing a rift between her husband and his family.
"I think Meghan behaved very disrespectfully towards the Queen. How can you treat the Queen like that?".
According to Donald Trump, he is surprised that Charles III still invited his younger son to his Coronation, despite all the insults against the Royal Family. Prince Harry will attend the event without his wife and will stay there briefly before returning to the United States.
Donald Trump has once again directed his criticism towards Meghan Markle, adding to a series of past remarks. Back in 2021, he asserted that Meghan had utilized Prince Harry for personal gain, ultimately isolating him from his family and causing irreparable damage to their relationship, resulting in profound disappointment for the Queen. Furthermore, he previously advocated for the removal of the Sussexes' titles.