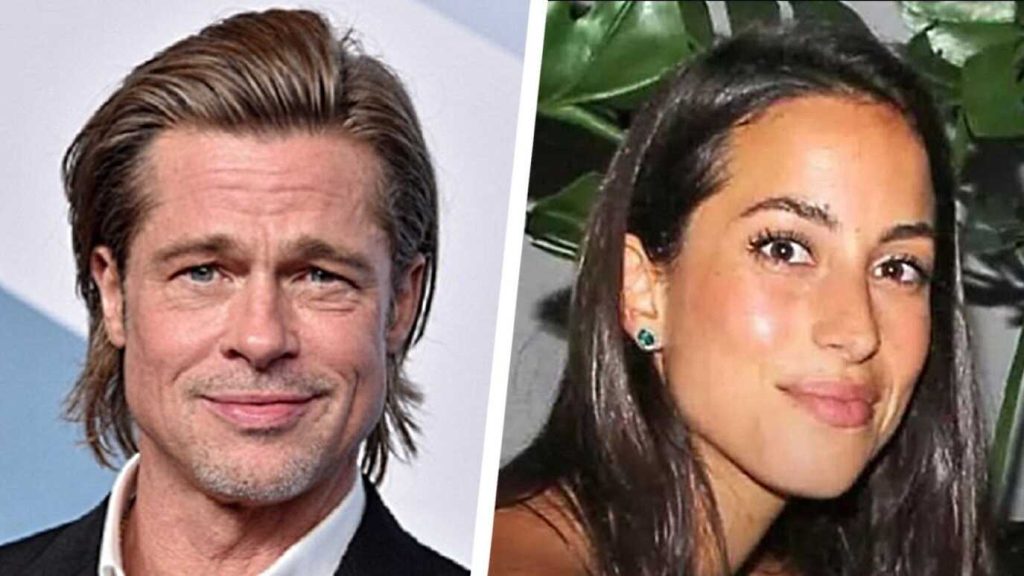 Brad Pitt has again pleased his fans, who used to worry about the actor due to the fact that after the collapse of his marriage with Angelina Jolie, his personal life is not getting better. Pitt appeared in public again with his beloved Ines de Ramon, confirming that their romance continues to develop. Moreover, Brad took his relationship with Ines to a new level: he brought his new chosen one to the city of love and appeared with her for the first time at an official event. This was reported by The Mirror edition.
Actually, Pitt flew to Paris not just for entertainment, but also for business: he took part in the ceremony awarding the French Cesar Film Awards — Brad was entrusted to present the award to Fight Club director David Fincher. However, Brad did not miss the opportunity to give a romantic vacation to his girlfriend. He not only took her with him to the French capital but also came with her to a gala dinner after the ceremony at the gourmet Fouquet's restaurant, located on the Champs-Elysees.
As one of the guests of the event testified, the couple looked great together. Brad, in an elegant black suit, was as irresistible as ever. Yes, and Ines shone — including in the literal sense of the word — in a silver dress with a deep neckline.
Apparently, Brad is already making serious plans for Ines. After all, although de Ramon has not even completed her divorce from her former spouse, as it became known from an insider, Pitt has already managed to introduce her to most of his children. And this, as well as Brad's affair with Ines, infuriates Angelina Jolie. However, it seems that Pitt 'doesn't give a damn' about what his ex-wife thinks about his new love story.
Recall, the first time that Pitt fell in love again, became known in November last year. Then he came with Ines to a Bono concert in LA. After that, they were seen together more than once — including when he appeared with her at the premiere of his film Babylon. Later, in December, he invited her to his birthday party. And, finally, he even met the New Year in her arms — when he flew with her on a holiday vacation to Mexico.