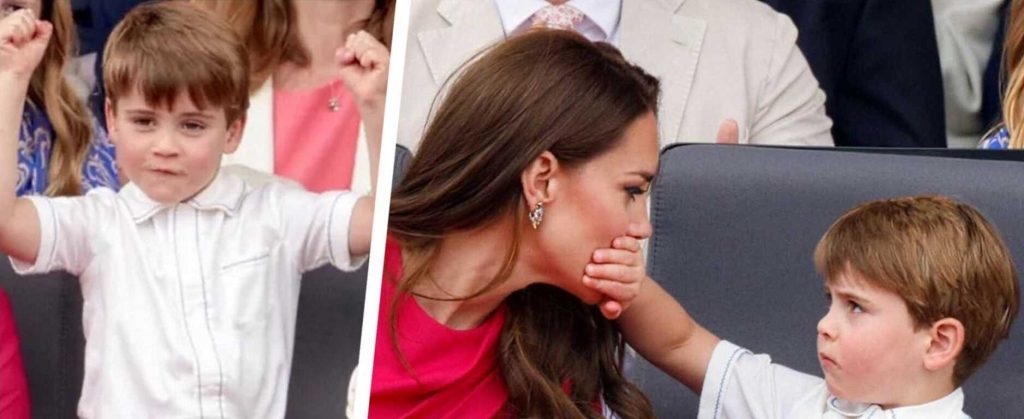 Prince Louis may miss the coronation of his grandfather, King Charles III, due to his past behavior, according to sources close to the palace as reported by Page Six.
Despite being only four years old, Prince Louis has already found himself in the spotlight multiple times due to his behavior. For example, during the platinum jubilee celebration of Queen Elizabeth II last year, his facial expressions made him the subject of memes, and his behavior has been noted to be overexcited.
Prince Louis is always full of energy and couldn't sit still during other events as well. At one point, his playful antics even included attempting to cover his mother Kate Middleton's mouth when she tried to make a remark to him.
The Royal Family later commented on Prince Louis' behavior, noting that he was overexcited because he had eaten too many sweets.
In addition, Prince Louis' behavior has been discussed again since last December when a video of him presenting a bouquet of flowers to his sister, Princess Charlotte, went viral, charming both the British public and social media users.
Prince Louis' older siblings, Prince George of Wales, and Princess Charlotte of Wales will be attending the ceremony, with nine-year-old Prince George even serving as an honorary page. According to the Daily Mail, Prince William and Kate Middleton discussed Prince George's participation in the ceremony with him, and he expressed his willingness to receive increased public attention.
"We are all very excited about the special role Prince George will play in the upcoming coronation ceremony. It will be a special moment," said representatives from Kensington Palace. The ceremony will take place on May 6.
Buckingham Palace also released a new official portrait of Charles III and Camilla Parker Bowles, as well as showing the design of the invitations.
It is currently unknown whether Prince Harry and Meghan Markle will attend the coronation. As reported by the NY Post, they have stated that they are willing to visit the coronation on their own terms.