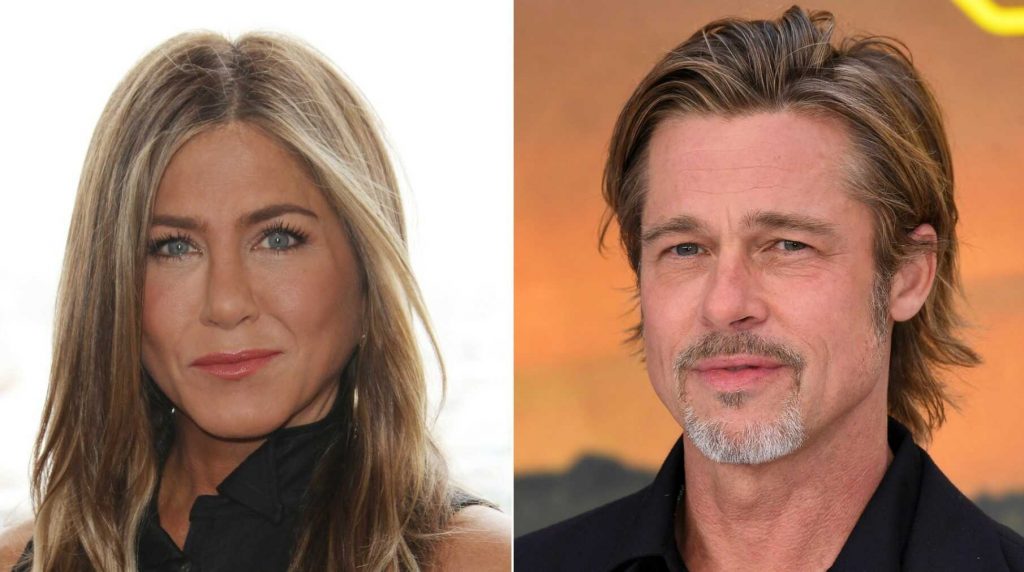 For the past couple of years, after the already famous emotional meeting of Jennifer Aniston and Brad Pitt at the SAG Award ceremony of the Screen Actors Guild in January 2020, fans of the couple have been constantly waiting for news about the reunion of former spouses. They dreamed about it because they always considered it a mistake both Brad and Jennifer's divorce and his subsequent marriage to Angelina Jolie. However, a new turn of events decisively negated the possibility of a happy ending to the story of Aniston and Pitt.
As it became known, Jennifer presented Pitt with serious claims — not only emotionally, but also financially. According to an insider from among Aniston's acquaintances, who shared information with the publication Heat World, the actress wants to demand from Pitt no more or less than $100 million! Moreover, according to the actress, her demand is completely legitimate.
Aniston found out that Brad is secretly negotiating the sale of his production company Plan B, and expects to receive a huge ten-figure sum for this deal. After all, among the films created by the company, there are many extremely successful works – both from a commercial point of view and in terms of the number of awards received. Many films created as part of Plan B were awarded Oscars: "Apostates" in 2006, "12 Years a Slave" in 2013, "Moonlight" in 2016, and "Minari" in 2020 … However, this company was created in 2001 by Pitt together with Aniston and that the merits in the success of "Plan B" belong not only to Brad but also to Jennifer, everyone somehow forgot.
Of course, from a formal point of view, under the terms of his divorce from Jennifer in 2005, Brad became the sole owner of the company. However, Aniston, almost all the time made her creative contribution to the work of their once common brainchild. In fact, she worked as a free consultant for the company, helping to make decisions and contributing her ideas. And that was fine with her–provided that she maintained a good relationship with Brad.
Aniston learned the news about the secret sale negotiations not from her ex-husband at all, but from "third hands", and this shocked and offended her. Pitt was doing it behind her back, not even bothering to hint about the deal he was planning. And now, stung, Jennifer decided to demand compensation from him for her many years of contribution to the work of the company, from which she had not received a cent until that moment. And the matter, as the actress claims, is not so much about money as about justice.
Aniston wants her contribution to the success of the company to be officially recognized. Of course, if she really makes such a claim to Pitt in court, you can forget about the hopes for further friendly relations and even more so for the reunion of the couple.