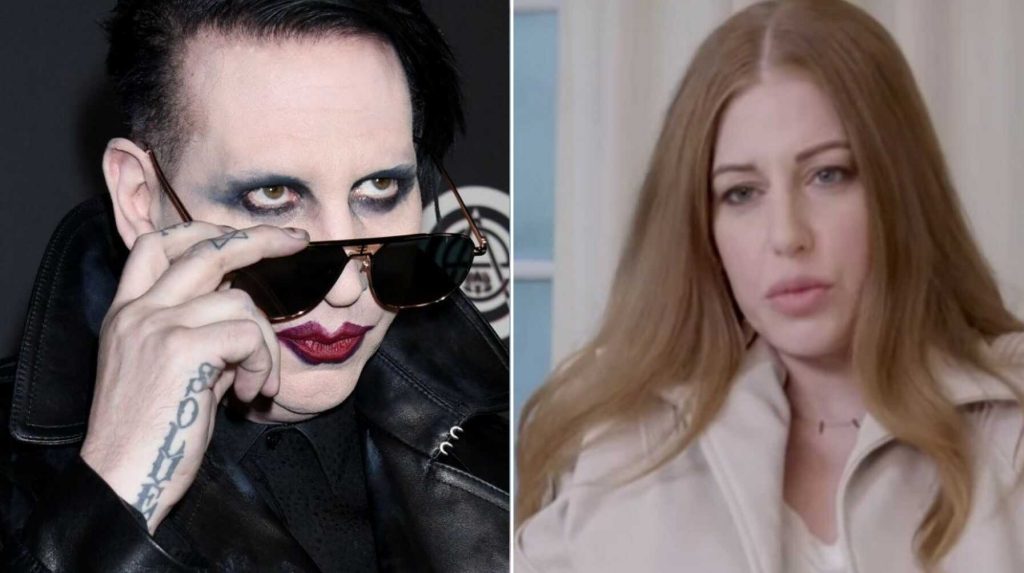 A Los Angeles court has dismissed a lawsuit by model Ashley Morgan Smithline, who accused Marilyn Manson (real name — Brian Hugh Warner) of sexualized abuse, Page Six reports.
The reason is that in October last year, the girl's lawyer refused to represent her interests in court. Smithline was unable to find a new representative before the deadline, but she can file a lawsuit again.
Recall that, according to Ashley's assurances, she met with Manson for about two years and all this time repeatedly encountered manifestations of his cruelty. So, the musician allegedly bit and beat her, cut her body with a knife, raped her during sleep, and forced her to stay in the "room for bad girls" for a long time, which he used for psychological torture. Once he even threw a knife at a girl and almost grazed her face with it, and another time he broke her nose.
Manson's representatives denied all the accusations and said that his relationship with Ashley "did not last even one week." However, Smithline provided People with screenshots of correspondence with the musician, which began in 2010 and lasted about two years.
Anyway, Smithline is not the only one who has accused Manson of physical and psychological abuse. Actresses Esme Bianco and Evan Rachel Wood, and singer Phoebe Bridgers made similar accusations. There was other evidence of the musician's penchant for cruelty. One of those who came out in defense of Manson was his ex-wife Dita Von Teese. She stated that there was no violence in her relationship with the scandalous star, but at the same time noted that all victims of abuse should find the strength to heal.