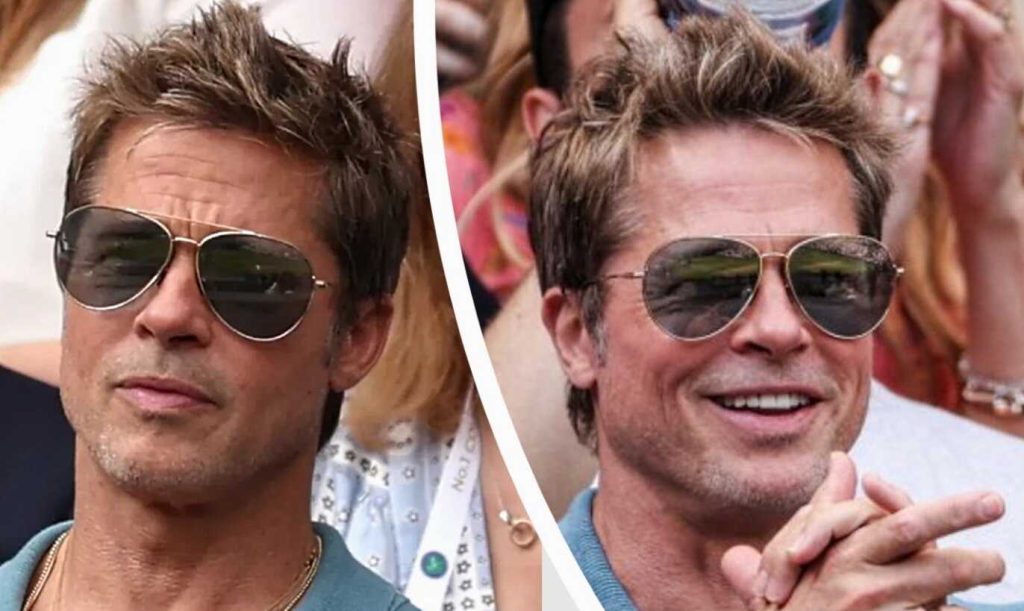 New photos of Brad Pitt captured during the men's Wimbledon final have sent shockwaves through the internet, creating a genuine sensation. The reason for the commotion is that in these pictures, the actor, who is set to turn 60 years old this December, appears unbelievably youthful, reported by Daily Mail.
Pitt, at 59 years old, arrived to watch the epic showdown between Novak Djokovic and Carlos Alcaraz, leaving both the stadium audience and later viewers of his photos deeply impressed.
His outfit for the event consisted of a light blue polo shirt, complemented by a slightly richer shade leather jacket, and effortlessly cool aviator sunglasses with semi-transparent lenses.
It's no wonder that fans found it hard to believe that the Hollywood heartthrob is actually in his 59 years old. This is beyond the realm of "good genetics" and the typical healthy lifestyle of consuming fruits and vegetables.
Commenters flooded the internet with admiration, celebrating Brad's age-defying appearance and irresistible charm. They marveled at how he seemed to have found the fountain of youth, not just in comparison to other celebrities but even when compared to his own appearance just a few months back.
Although he always looked great, something magical seemed to have happened since he decided to return to the short haircut he sported back in the late 1990s and early 2000s. It's as if he "turned back" the clock, effortlessly transporting himself to the time when he starred in iconic films like "Fight Club" in 1999 and the first installment of "Ocean's Eleven" in 2001.
The most surprising thing is that even the most suspicious of fans didn't find any traces of plastic surgery for rejuvenation, which one could suspect the actor of.