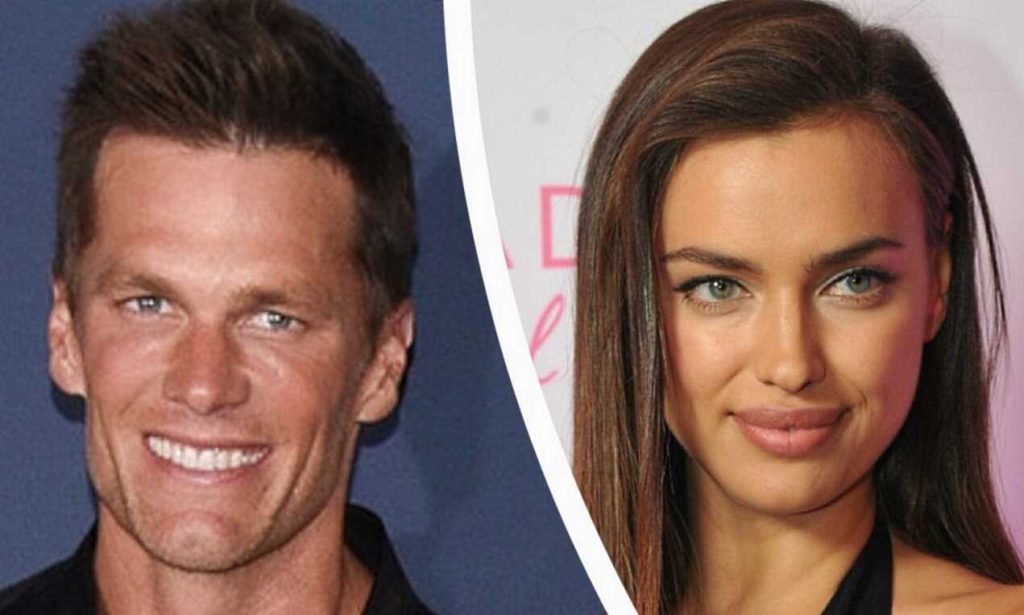 Irina Shayk and former husband of Gisele Bundchen, Tom Brady, were spotted together on a date. Paparazzi caught the couple near Tom's house in California, where they allegedly spent the night together, according to a report by Daily Mail.
Russian supermodel and highly paid American football player were spotted on Friday evening in Los Angeles when Tom picked up Irina from the hotel. An insider revealed that he then brought her back to his home. The next morning, around 9:30, as reported by a source, they were seen leaving the house in Tom's car and returning in the evening of the same day.
A video surfaced confirming the potential romance between Irina Shayk and Tom Brady, showing Tom affectionately stroking Irina's cheek while sitting in a car the morning after their night date.
Interestingly, this is not the first time they've been seen together. In June, Tom Brady and Irina Shayk were spotted at the wedding of billionaire Joe Nahmad and model Madison Headrick. Witnesses noted that the model didn't leave the football player's side throughout the event. However, at that time, a source close to Shayk mentioned that "they are just friends." Tom has also been rumored to have had a romance with Kim Kardashian, as they interacted at the White Party, which was attended by other celebrities like Beyonce, Leonardo DiCaprio, Jennifer Lopez with Ben Affleck.
Prior to this, from 2009 to 2023, Tom Brady was married to model Gisele Bundchen, and they have two children together: a 12-year-old son named Benjamin Rein and a nine-year-old daughter named Vivian Lake. The athlete also has a 15-year-old son, Jack, from previous relationships.
On the other hand, Irina Shayk has been raising her daughter, Lea, from her previous relationship with actor Bradley Cooper. They were together from 2015 to 2019, the ex-couple has managed to maintain a friendly relationship and often spend time together with their child in New York. Before her relationship with Cooper, Shayk dated footballer Cristiano Ronaldo for five years.
Overall, it seems like Irina Shayk and Tom Brady are getting closer, but the nature of their relationship remains a topic of speculation for now.