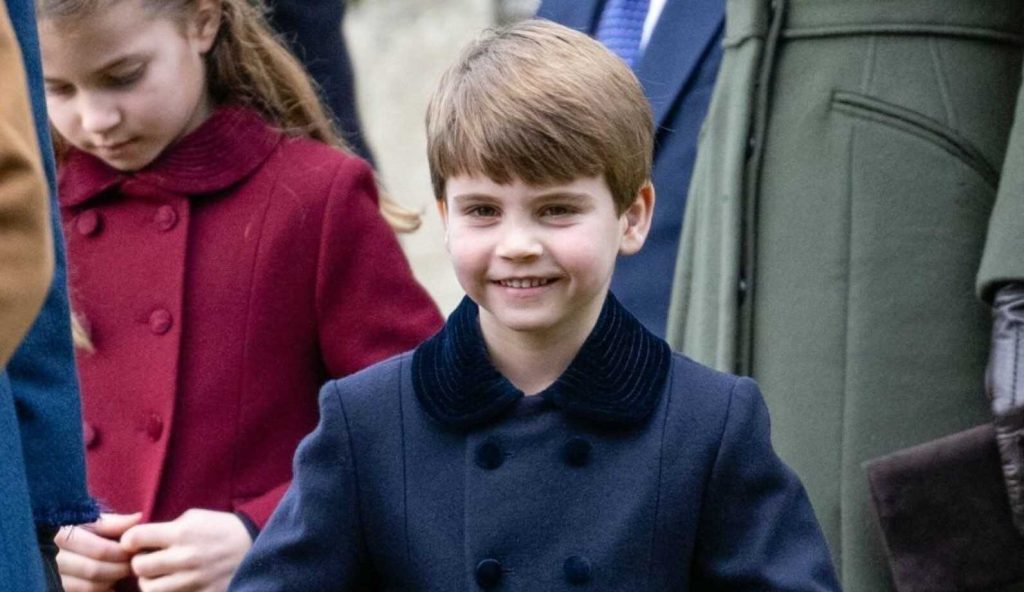 Prince and Princess of Wales went out with their three children – 9-year-old Prince George, 7-year-old Princess Charlotte, and 4-year-old Prince Louis. The eldest children of Kate Middleton and Prince William regularly appear in public and have already settled well into their royal roles. But the younger one is still showing signs of childlike spontaneity, which makes the fans of the Royal Family smile, Page Six reports.
Representatives of the Royal Family traditionally took a walk to the Church of St. Mary Magdalene for a festive church service. For Prince Louis, it was his debut. This walk of the Royal Family gathered crowds of fans on its 300-meter route. Fans of the Royal Family came to admire the royal family from all over the United Kingdom.
Previously, precautions related to the coronavirus pandemic prevented monarchs from appearing in public and greeting members of the public lined up along the road.
Now Kate Middleton and Prince William stopped on the way to respond to the greetings of the audience. The youngest son of the royal couple held his mother's hand, he constantly pulled her, trying to silence her and move on. Prince Louis shifted impatiently from one foot to the other and frowned at the fact that the adults did not obey him. At the end of the procession, the kid noticeably became kinder and smiled at those present.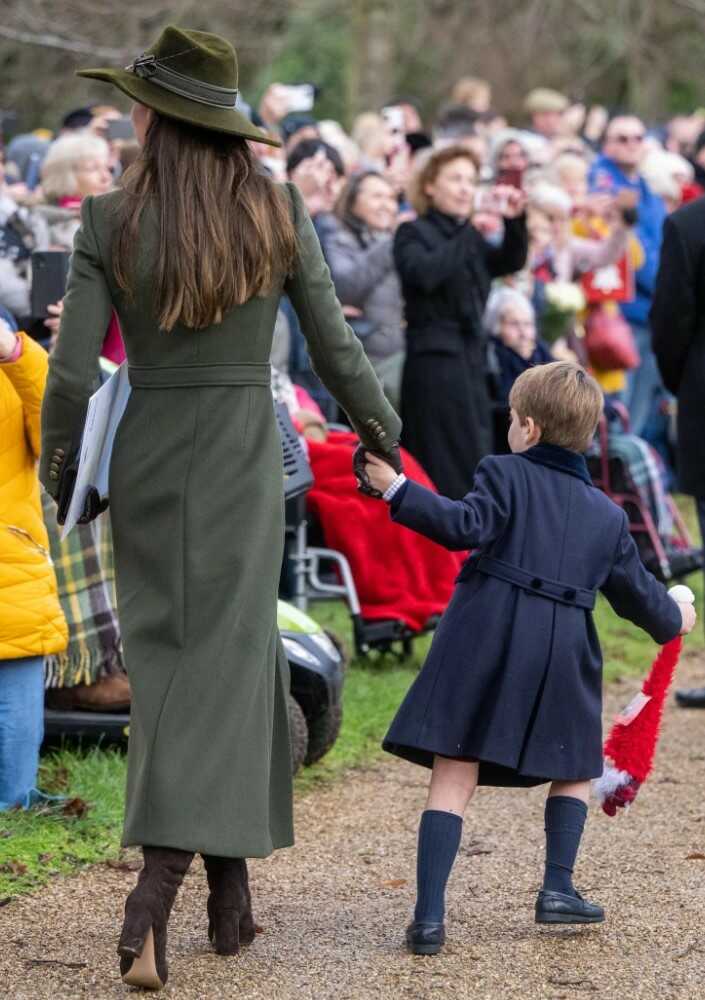 Users addressed warm words to the young Prince. "Such a funny boy! He is always the center of attention", "He behaves like a typical child at his age", and "It is already clear that Louis has a wayward character. This is a common thing when you are the youngest in the family," they wrote in the comments.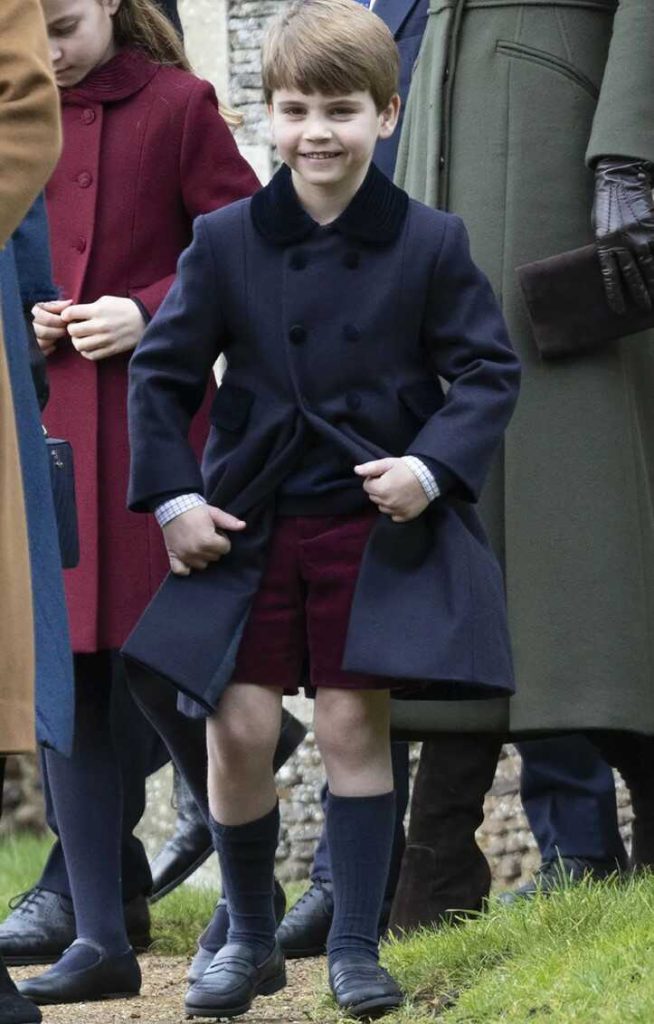 Prince Louis became the hero of viral photos and videos during the celebration of the platinum jubilee of Elizabeth II on the throne in June. He was making funny faces on the balcony of Buckingham Palace. Then, at a festive concert, the boy showed his tongue to Kate Middleton and put his hand over her mouth when she began to scold him for his behavior. He also quarreled with his second cousin Lena Tindall, who pointedly refused to share sweets with him.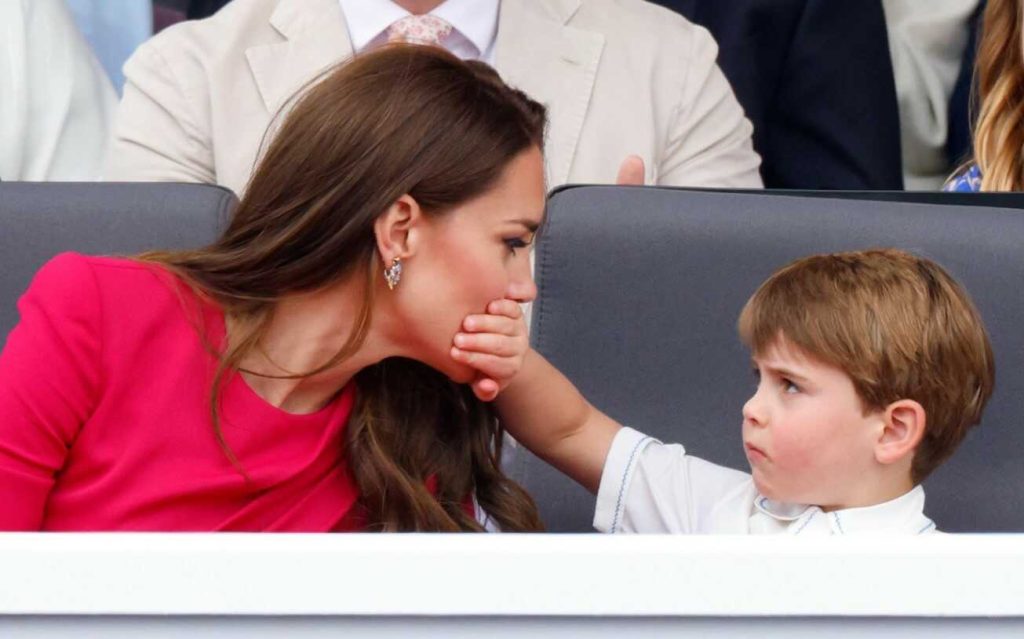 Louis wasn't the only junior member of the royal family to take his first Christmas walk this year. Zara and Mike Tindall took their daughters Mia and Lena with them, and their one-year-old son Lucas stayed at home.
Princess Beatrice was present with her husband Edoardo Mapelli Mozzi and her stepson Christopher Woolf, but her one-year-old daughter Sienna has so far preferred to be protected from public attention. Princess Eugenie arrived with her husband Jack Brooksbank. They also left their child, one-year-old son August, at home.
For members of the Royal Family, this Christmas passed with a taste of bitterness. This is the first holiday without Queen Elizabeth II, who passed away in September at the age of 96.