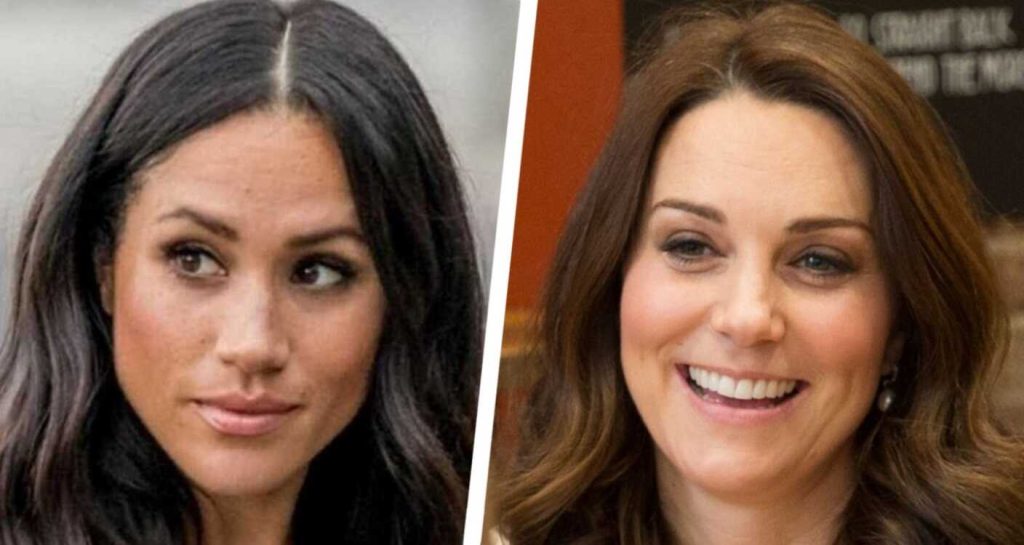 The 41-year-old Duchess of Sussex was caught in another lie. Before becoming the wife of Prince Harry and a member of the British Royal Family, Meghan Markle kept a blog named after her favorite wine, where, among other things, she mentioned Kate Middleton, namely her chic wedding in 2011. Markle claimed that she had always dreamed of being a 'royal rebel', not a 'Cinderella', the Daily Mail reports.
But, as they say, you can't hide everything that got on the Internet.
Meghan led her lifestyle blog The Tig when she starred in the TV Series "Force Majeure". The blog is now closed. Much later, she claimed that she "knew nothing" about British Royal Family, although her friends claimed that she was literally obsessed with them.
So, in 2014, Meghan wrote a post in which she criticized Kate Middleton for choosing to be "Cinderella".
"Little girls dream of being princesses. For example, I knew all about "She-Ra and the Princesses of Power".

"For those of you unfamiliar with the '80s cartoon reference, She-Ra is the twin sister of He-Man and a sword-wielding royal rebel known for her strength.

We're definitely not talking about Cinderella here.

It seems that adult women retain this childish fantasy. Just look at the pomp and luxury of the royal wedding, and the endless talk about Princess Kate," Markle wrote.
Earlier, she said that she knew very little about the Royal Family before meeting Prince Harry. In his scandal memoirs, he wrote that Meghan "knew almost nothing" about his relatives and never "Googled them."
He describes an episode where his wife didn't recognize Prince Andrew and mistook him for the Queen's assistant because he was holding Elizabeth's purse.
However, her post, on an already closed blog, suggests that she not only knew exactly who was who in the Royal Family but also formed an opinion about them.
Meghan's longtime friend, the director of "Force Majeure," talked about this blog in a Netflix docuseries Harry & Meghan: "When she first described the blog to me, she said: "It's like your best friend telling you all the fun stuff."
She used the blog to share her views on everything from feminism to her passion for charity. She also shared recipes as well as makeup and beauty tips, travel tips, and interviews with her famous friends, including tennis star Serena Williams and actress Priyanka Chopra.
Meghan shut down the blog in 2017 before announcing her engagement to Prince Harry. And in 2018, as we know, she married the heir to the throne and had a wedding as lavish as Kate Middleton and Prince William's.
Recall that the memoirs of the Duke of Sussex "Spare" have already made a lot of noise. In it, Prince Harry tells the scandalous details of life at Buckingham Palace before the "Megxit". In particular, about a fight with his older brother, a misunderstanding between Kate Middleton and Meghan Markle, a strained relationship with his father, and other scandalous events.